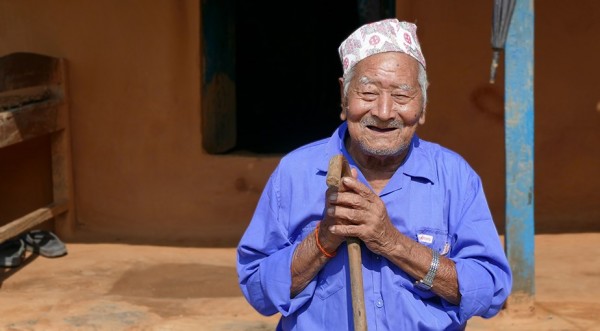 Over 75 years ago, like so many Gurkhas before him, Dambahadur Thapa signed up to serve the British Army.
It was October 1940, and the Second World War was already raging in Europe. After training in India and a tour of the Middle East, Damabahadur was sent to the jungles of Burma.
WWII veteran
"We started to fight with the Japanese. There were lots of ambushes on both sides. We hid in the bamboo and I would fire my Bren gun until the ammunition ran out.
"The enemy were very close and there was a lot of gun fire. I didn't get shot because I was hidden in the thick bamboo bush but bullets came flying very close to me. Many of my friends were killed.
"Towards the end of the war, when we tried to cross the Irrawaddy River, we were fired upon by the Japanese and they sank some of our boats.
"We eventually managed to cross the river only after receiving covering fire later on in the evening. We spent the night under fire on the riverbanks… Not long after, the war ended."