Forward Assist
Charity Number: 1150408
Company Number: 08190905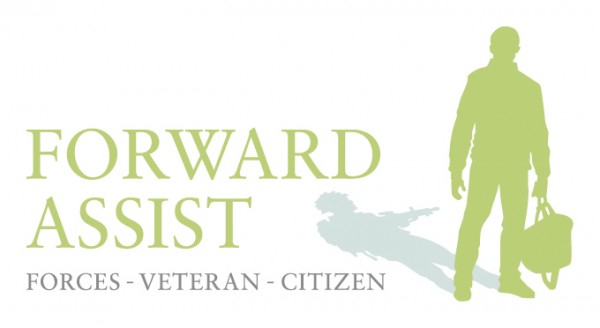 Forward Assist is a 'Veteran Centric' Registered Charity based in North Tyneside. Its core aim is to enrich the lives of UK veterans by connecting them to their community through physical and social activity. Forward Assist believes that by promoting 'active citizenship' former servicemen and women will become both, 'key stakeholders' and 'community leaders' in their chosen communities. Forward Assist enables veterans to use their transferable military skills to do good for others through well supervised projects that support those less well off than themselves. Forward Assist provides 'life changing' opportunities such as international travel, whilst increasing self-esteem and the aspirations of those that have served in British Armed Forces. In doing so Veterans gain the respect of the wider civilian community, significant others, thus facilitating a smoother transition to civilian life.
Forward Assist have developed a portfolio of local employers who support our veteran community by working closely with our Education Training & Employment Coordinators to facilitate vital work experience/ placements, career advice and guidance, interview skills, and realistic employment opportunities.
Contact Information
C/O John Willie Sams Centre
Market Street
Dudley
NE23 7HS

0191 250 4877
Support Offered
1. Support all HM Armed Forces veterans & Reservists regardless of time served, age or physical/mental condition.
2. Refer and chaperone process to supporting Charities & Organisations for assistance with health, substance abuse, family breakdown, legal advice, education & training, homelessness, Criminal Justice system involvement, financial & debt advice, welfare, funding options etc.
3. Diversionary activities to encourage engagement and deter social isolation.
4. Mental & physical wellbeing through sporting activities.
5. Community benefit projects to underpin confidence, team work, self-worth and community integration.
6. Full employment support package including CV writing (tailored for the applied role), interpreting transferable skills, interview preparation, variations of application formats, arranging work placements specific to the veterans targeted career goal, identifying training gaps/courses/funding options, volunteering opportunities while searching for employment.
7. Development of independent living skills.
8. Mentoring through unemployment and external agency support.
9. Opportunity of annual international travel (France/USA) for engaged and progressed veterans.