HighGround
Charity Number: 1151225
Company Number: 8236843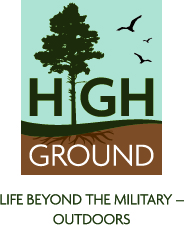 To provide advice and support to Service Leavers, Reservists and Veterans about employment and vocational opportunities in the land-based sector.
Contact Information
95 Horseferry Road
London
SW1P 2DX

Support Offered
Advice re land-based training, qualifications, work experience, employment and self-employment.
Rural Weeks programme starts Spring 2015.
Ongoing mentoring and support.
Provides Horticultural Therapy service at Defence Medical Rehabilitation Centre at Headley Court.