National Gulf Veterans & Families Association
Charity Number: 1074867
Company Number: 3731497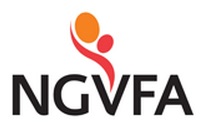 The NGVFA provides practical support and help to veterans and their families and our aim is to improve the quality of the day to day lives of those who have been affected by the 1990-91 and 2003 Gulf conflicts, as well as the present Afghanistan and all other future desert conflicts. We also help veterans from other conflicts that are in need of our advice and support.
Contact Information
Office L11
Base Business Space
Chamberlain Road,Hull
HU8 8HL

01482 808730
Support Offered
Welfare and advocacy
Tribunal representation
Fact sheets and guides
The Oasis Times – A quarterly newsletter
Website – with a members only area
A Facebook group
Respite break – A yearly five day respite break for veterans and their families
Welcome pack for new members
VIPA – (Veteran's Information and Personal Archive) is a bespoke database collating unique information and statistical data regarding veterans from desert conflicts.