Sale Sharks Community Trust
Charity Number: 1142956
Company Number: 07461043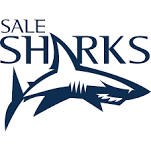 Sharks Community Trust is the charitable arm of Sale Sharks, the North West's only Premiership Rugby club. The charity was established in 2012 to help use rugby and sport for the wider community benefit, drawing on the core values of rugby, which are teamwork, respect, enjoyment, discipline and sportsmanship, to deliver a range of community engagement programmes.
The use of rugby and sport has been used for many years to engage young people, and it is this interest that Sharks Community Trust seeks to draw upon. This includes delivering numeracy programmes in the classroom, linking sport with encouraging healthy eating and a healthy lifestyle, and delivering education particularly to young people who are not in employment, education or training (NEET). The Trust also has a comprehensive disability and inclusion programme, 'In The Pack' delivering a mixture of multi-sports and wheelchair sports to people with special and additional needs along with a successful ex-service personnel programme 'Sharks Forces' that supports veterans and their families with the transition from service to civilian with housing, employment and social and physical activity support.
Contact Information
Sale Sharks High Performance Centre
Carrington Lane
Manchester
M31 4AE

Support Offered
We offer services and activities to improve the physical health, mental health and employability skills of ex-service personnel and their families. We give them a visibility within their community delivering the project at community venues. Delivering drop-in social hubs to develop and maintain relationships with individuals who are sceptical and nervous at engaging with civilian society. Enhancing personal and social skills such as communication skills and confidence along with increasing employability skills and their well-being. We also work with the veteran's family, introducing an intergenerational approach. We use our relationship with community rugby clubs across the North West to create a social hub for the whole community. We use gym and sport facilities based within clubs and use the clubhouse to host themed workshops. We also work closely with rugby clubs to identify volunteering opportunities as part of the programme. We create and offer a wide range of sporting activities for Veterans who are blind or visually impaired, there is a huge gap in the local offering from other key stakeholders in regards to physical activities suitable for Veterans with additional needs.