Service Dogs UK
Charity Number: 1165409
Company Number: 9553131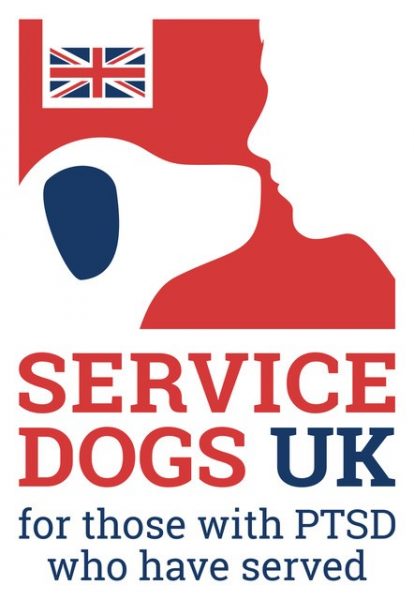 Service Dogs UK is a unique charity that partners Veterans with PTSD from the Armed Forces and Emergency Services with specially selected dogs from 'rescue'. Once partnered they embark on a 9 – 12 month journey together, where under our expert guidance, they reach accreditation as an Assistance Dog Partnership.
There is no cost to the Veteran for the dog, the equipment, training, food or insurance, the charity pays all the costs of running the programme until the partnership eventually becomes accredited. It is a challenging journey but the Veterans are supported every step of the way as they work alongside other Veterans with PTSD and mentors who have completed the course. They learn to work as a team, to get to know each others needs and to become an excellent partnership that is proud to be seen in public and wear the special red harness.
All of our Veterans have free ongoing support from us for the life of the partnership and are prioritised for successor dogs. A re-test is required every year at no cost to the Veteran, the continuous support and assistance provided by the charity is part of our commitment to those who have served.
Contact Information
Fareham Marina
Lower Quay
Fareham
PO16 0RA

03301200755
Support Offered
Our training methods and our programme have been formulated following extensive research with the help of a Churchill Fellowship in the USA and the Netherlands. The programme has been proven at every level and is the only UK PTSD Assistance Dog Programme accredited internationally and the only member of Assistance Dogs UK.
At each Hub we have a dedicated training team who are there to guide the prospective teams through the programme and onto accreditation. We have Veteran mentors who are on hand to provide support throughout the programme and we link in with other Armed Forces Charities to try and ensure 'wrap around' assistance if required.