The Veterans Contact Point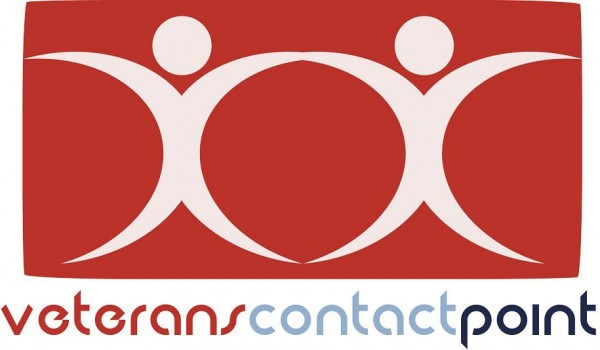 Our Vision:
To be there for those who have served in any of the UK Armed Forces (Veterans) for one day's service or more, their families and dependents, who experience adverse issues and conditions, discrimination, or disadvantage during transition from military service, through resettlement, and in civilian life.
Our Mission Statement:
To help all serving members and veterans of the UK Armed Forces , their spouses, children, and dependents by working in partnership with others to assist in the provision of schemes, grants, and services for their resettlement, rehabilitation, retraining, employment , and welfare.
Our Values:
The Veterans Contact Point values its effective partnership working, demonstrating a non – judgemental diverse approach, challenging inequality and discrimination, by offering a professional, ethical, and accessible quality service to serving members and veterans of the UK Armed Forces, their families and dependents, empowering and aiding them to improve their lives and well-being within the community
The Veterans Contact Point (VCP) is a local military charity supporting veterans and their families in Warwickshire, Coventry & Solihull. The VCP started as a Veteran to Veteran run information, referral and peer support centre in 2011 to improve the access to support and information for serving and former members of the UK Armed Forces.
In February 2014 the VCP became a registered as military charity (Charity no: 1155953). It remains a veteran run organisation staffed totally by volunteers, including those who have served themselves, and who are committed to helping the local Armed Forces Community. The VCP offers an office base for partners and organisations who provide additional support, these include: SSAFA Warwickshire & Coventry; Coventry & Warwickshire NHS Partnership Trust – Ex-Armed Armed Forces Mental Health; Veterans UK; Citizens Advice Bureau; Warrior Programme; Coventry Solihull & Warwickshire AFCC; The Parachute Regimental Associations; Ubique Partnerships Limited and many more.
We ensure that every penny donated or raised is used in direct support of local Veterans and their families in the community. We provide information, advice and referrals to a wide range of specialist organisations and service charities. We also help veterans who have been in contact with the law through our Criminal Justice Partnership's, providing a referral and information helpline service (telephone: 02476 348227).
We are open Monday to Friday between 10:00 and 16:00 hours. Referrals can be made by telephone, email or by dropping in at the VCP.
Contact Information
Bentley Road
Nuneaton
CV11 5LR

02476 343793
Support Offered
Objects:
The relief in need of former members of the Armed Services, their spouses, children and dependents or organisations supporting their needs in particular but not exclusively by:
(i) providing or assisting in the provision of schemes for their resettlement, rehabilitation, retraining and employment; and
(ii) providing or assisting in the provision of grants, items and services for their benefit
 To provide a safe environment.
 To provide a professional assessment of needs.
 To provide a weekly job club & job preparation activities.
 To provide training courses where appropriate, leading to a recognised qualification or accreditation.
 To promote awareness of needs through presentations, partnership working, marketing and fund raising events.
 To provide mentoring/peer support.
 To promote and develop the use of the Armed Forces Centre and its resources to the wider community.
 To support and promote, with others the Armed Forces Community Covenant.