Local authorities and councils across the UK are responding to Seafarers UK's annual call to support the charity's 'Fly the Red Ensign for Merchant Navy Day' campaign.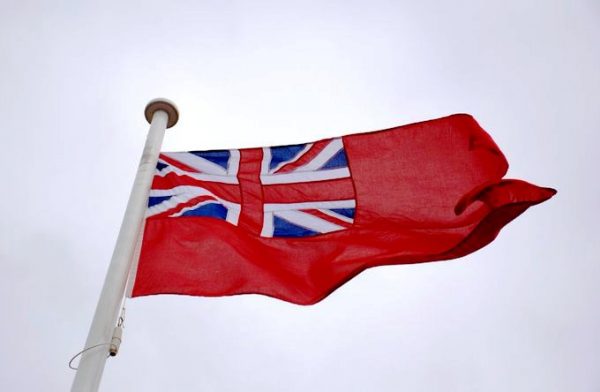 Last year the UK Merchant Navy's official flag was flown at more than one thousand locations ashore, including by Prime Minister Boris Johnson at No. 10 Downing Street.
But with few flag-hoisting ceremonies being organised this year due to social-distancing requirements and local community lockdowns, Seafarers UK has asked public bodies with flagpoles to fly a Red Ensign to raise awareness of the UK's ongoing dependence on merchant seafarers.
All participants are listed on Seafarers UK's 'Roll of Honour' at www.merchantnavyday.uk
Seafarers UK Chief Executive Officer Catherine Spencer said:
"Despite the wide-ranging impacts of Covid-19, seafarers have been keeping the UK supplied with food, fuel, medicines and other essential goods. More than 90% of our imports come by ship.'

"But despite being recognised by some governments as key workers, seafarers are prevented from disembarking in most ports on global trade routes, which means they are effectively permanently 'quarantined' on board vessels.

"Hundreds of thousands of seafarers have been compelled to continue working for many months after their contracts were completed, as replacement crews are unable to leave their home countries to start work in ships all around the world."
Seafarers UK gives grants to organisations that support seafarers in need and their families. Earlier this year the charity's trustees released £2 million from reserves to fund frontline services in response to the coronavirus pandemic's wide-ranging impacts on seafarers, including those suffering from fatigue, anxiety, poor health and poverty.