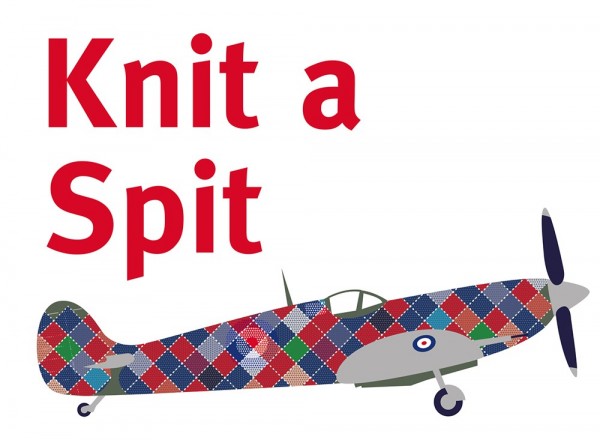 Military charity Blind Veterans UK is calling on the nation's knitters and crocheters to "Knit a Spit", a fantastic fundraising challenge in which the charity is aiming to knit enough squares to cover a Supermarine Spitfire replica.
Tangmere Military Aviation Museum is kindly allowing Blind Veterans UK to cover its static Supermarine Spitfire aircraft replica with the wonderful donated knitted squares. The display will be shown at the Museum on 6 August at its Family Fun Day which is open to the public.
Those who like the sound of the charity's knitting challenge are invited to register their details at blindveterans.org.uk/KnitASpit. Once registered, you'll receive a welcome pack and then you'll be able to get knitting.
The squares need to measure 8 inches by 8 inches (20cm by 20cm) and those making them are asked to leave a 12 inch (30cm) tail to be used for sewing squares together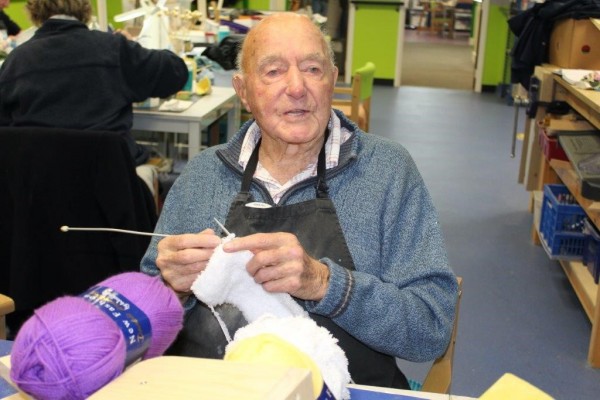 Rachel Chitty, Regional Fundraiser at Blind Veterans UK, says: "Once your squares are knitted you can choose whether you would like to make a donation or raise sponsorship. If you are being sponsored please encourage all family and friends to sponsor you!
"As a special thank you, if you donate/raise £30 or more, we will send you an exclusive Knit a Spit cotton tote bag."
Once the charity has all the squares, the creations will be sewn together by its volunteers and displayed at the Tangmere Military Aviation Museum's Family Fun Day in Chichester, on 6 August 2017. Those who take part are invited to come along and spot their square. After this event, squares will be made into blankets and used at the Raystede Centre for Animal Welfare.
Blind Veterans UK was founded in 1915 and the charity's initial purpose was to help and support soldiers blinded in the First World War. But the organisation has gone on to support more than 35,000 blind veterans and their families, spanning WWII to recent conflicts including Iraq and Afghanistan.
For more than a century, the charity has been providing vital free training, rehabilitation, equipment and emotional support to blind and vision-impaired veterans no matter when they served or how they lost their sight. Visit blindveterans.org.uk/support to learn more about the charity and how you can support its vital work today.
ENDS
For all media enquiries please contact: Mark Wheeler, PR Manager, Blind Veterans UK, 12 – 14 Harcourt Street, London, W1H 4HD, E: mark.wheeler@blindveterans.org.uk, T: 020 7616 7980
Notes to Editors
Blind Veterans UK
Blind Veterans UK is a national charity that believes that no-one who has served our country should have to battle blindness alone. Founded in 1915, the charity provides blind and vision impaired ex-Service men and women with lifelong support including welfare support, rehabilitation, training, residential and respite care.
Find out more at: blindveterans.org.uk, follow us on Facebook at: facebook.com/blindveteransuk and on Twitter at: twitter.com/blindveterans.