Nigel, who has significant family connections to the Armed Forces, will start with the Charity in September 2020. The Charity's focus, in the short term, will be on rebuilding income and conserving expenditure following the significant impact of the Covid-19 pandemic. In the longer term, focus will be on continuing to evolve, alongside others in the sector, to meet the changing needs of wounded veterans and families.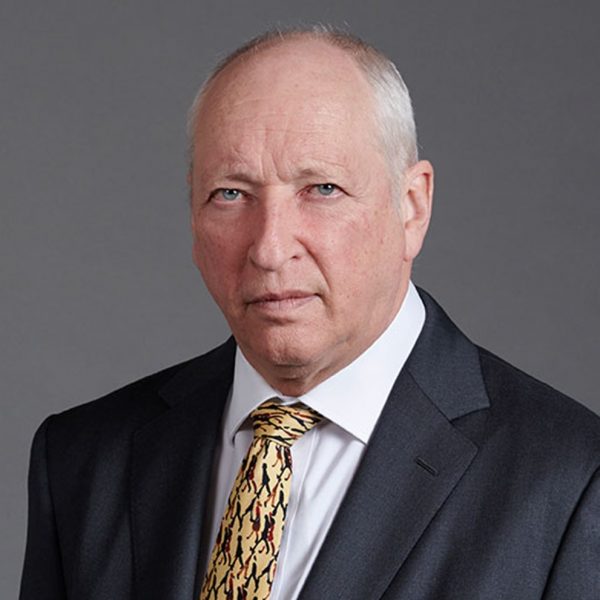 Nigel, whose mother's family is the only family to have ever won three Victoria Crosses, replaces interim chair Professor Veronica Hope Hailey and joins Help for Heroes with an exceptionally successful career as a corporate M&A lawyer and practice leader with Slaughter and May.
He is passionate about helping rebuild the lives of those who suffered life-changing injuries or illness as a result of their service, after his grandfather sustained a significant injury in combat. His father also served in World War Two and was awarded the military cross, as were his uncle and great uncle.
Speaking about his appointment, Nigel paid tribute to Help for Heroes co-founders Bryn and Emma Parry and said he wants to make a difference to the lives of those who served their nation. He said:
"Bryn and Emma Parry created a truly magnificent organisation which changed the public's perception of the sacrifices our armed forces make on our behalf, and of the duty we owe to those who suffer so that we can lead our lives in peace.

"As those heroes move through their lives their needs do not diminish, and nor should our gratitude to them. I am determined that Help for Heroes, in combination with others in the sector, keep the promise Bryn and Emma made on behalf of all of us and that those wounded, especially in the fighting in Iraq and Afghanistan, continue to receive the support they require."
Professor Veronica Hope Hailey, outgoing Interim Chair of Trustees for Help for Heroes said the charity was lucky to have Nigel stepping into the role of Chair.
"His wisdom, counsel and leadership will ensure that Help for Heroes is the lifelong support mechanism to veterans who, whilst serving their country, paid a high price in terms of their personal health and well-being," she said.
Melanie Waters, Chief Executive of Help for Heroes, said she was delighted to welcome Nigel to Help for Heroes.
She added: "His diverse experience and commitment to our cause will, I'm sure, help steer us through the challenging time ahead, enabling us to keep our promise to support wounded veterans and families for as long as they need us."
The Charity would like to thank Sir Philip Trousdell and Professor Veronica Hope Hailey for taking on additional responsibilities, as interim Chairs, in support of the Charity and the board of trustees over the past 6 months.
In further changes, Help for Heroes also recently appointed Polly McGivern as Chief Financial Officer and Polly Shute as Commercial Director. Polly McGivern joins the charity as the former Director of Finance and Corporate Services of the charity Breast Cancer Now and has held a number of significant posts, including Director of Finance at UCL Partners and Deputy Treasurer for TRH The Prince of Wales and Duchess of Cornwall, where she also held the post of Finance Director to the Prince of Wales's Charitable Foundation. Polly Shute has worked in the charity and not for profit sector since 2012 including Fundraising and Marketing Director level roles at The British Heart Foundation, youth charity vInspired and Together for Short Lives. She previously worked as commercial consultant for a LGBTQI Media Group and was recognised in the Guardian Pride Power List before going on to receive an award for Sponsorship and Social Purpose by The European Sponsorship Awards in 2019.