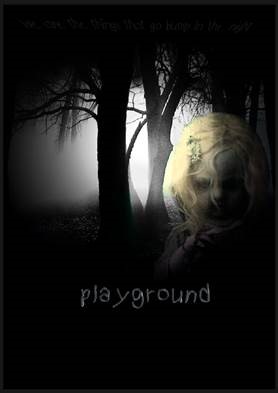 A local military charity is inviting local residents to celebrate Halloween by testing their nerve at 'Play Ground', an outdoor theatre experience.
Blind Veterans UK, the charity for blind and vision-impaired ex-Service men and women, will be hosting a fully interactive theatre experience within the grounds of its training and rehabilitation centre in Llandudno.
Following on from the success of last year's 'Trapped' and 2015's 'Into the Woods', the third instalment promises to be every bit as chilling. A variety of horrors will be awaiting participants during a 40 minute experience, a theatrical performance written and performed by A Play Fitted Theatre Company, which will play out like a live horror film.
The performance has been penned by local thespian, Joe Pedder, founder of A Play Fitted Theatre Company.
Victoria Beech, Blind Veterans UK Regional Fundraiser, says: "In previous years, the Halloween outdoor theatre productions have included chainsaw-wielding madmen, zombies and gruesome reincarnations of, what used to be, our favourite Disney characters!
"We don't want to give too much away this year, but we will say that it's looking even more horrifying than last year, with participants running the risk of never again looking at their childhood favourites in the same way."
Participants are encouraged to wear old clothes and sensible footwear that can withstand the changeable elements. Ponchos will be provided but we recommend that you bring a change of clothes for your journey home. There will be blood!
The 'Play Ground' Halloween Outdoor Theatre Experience will take place on Tuesday 31 October at the Blind Veterans UK centre in Llandudno. Tickets are £13 per person. Pre-booking by 26 October is essential. Book now to avoid disappointment. To find out more, please contact Suzanne.evanson@blindveterans.org.uk or 01492 868723.
This event is open to those age 16 years and over only. The performance contains moments of severe tension, shock, gore and adult themes. It is not suitable for those with heart conditions. When placing your booking please inform our team of any medical conditions, including allergies, and dietary requirements. All participants will be required to sign a disclaimer outlining the terms and conditions of participants. Please contact Suzanne Evanson for more information on suzanne.evanson@blindveterans.org.uk or 01492 868723.
Blind Veterans UK was founded in 1915 and the charity's initial purpose was to help and support soldiers blinded in the First World War. But the organisation has gone on to support more than 35,000 blind veterans and their families, spanning WWII to recent conflicts including Iraq and Afghanistan. They have set the ambitious target to double the number of veterans receiving its life changing support by 2022.
For more than a century, the charity has been providing vital free training, rehabilitation, equipment and emotional support to blind and vision-impaired veterans no matter when they served or how they lost their sight. Visit blindveterans.org.uk/support to learn more about the charity and how you can support its vital work today.
For all media enquiries please contact: Felix Arbenz-Caines, PR Assistant, Blind Veterans UK, 12 – 14 Harcourt Street, London W1H 4HD, E: Felix.Arbenz-Caines@blindveterans.org.uk, T: 020 7616 7941
Notes to Editor
Blind Veterans UK
Blind Veterans UK is a national charity that believes that no-one who has served our country should have to battle blindness alone. Founded in 1915, the charity provides blind and vision impaired ex-Service men and women with lifelong support including welfare support, rehabilitation, training, residential and respite care.
Find out more at: blindveterans.org.uk, follow us on Facebook at: facebook.com/blindveteransuk and on Twitter at: twitter.com/blindveterans.