As part of its Positive Pathways initiative, which supports the mental health of Armed Forces veterans, The Armed Forces Covenant Fund has awarded Worthing-based charity, Care for Veterans, £70,000.
Care for Veterans has received the funding towards a two-year project, 'Sporting Chances for Disabled Veterans', which will allow physically disabled veterans, many with brain injuries, to participate in more varied outdoor and sporting activities, such as abseiling, cycling, sailing and archery. The aim of the project is to provide new experiences for the residents of Care for Veterans, encourage feelings of self-achievement, reduce the risk of institutionalisation and improve well-being. Depression is a common consequence of brain injury and physical disability, and as a result, many veterans can become institutionalised and withdraw into themselves.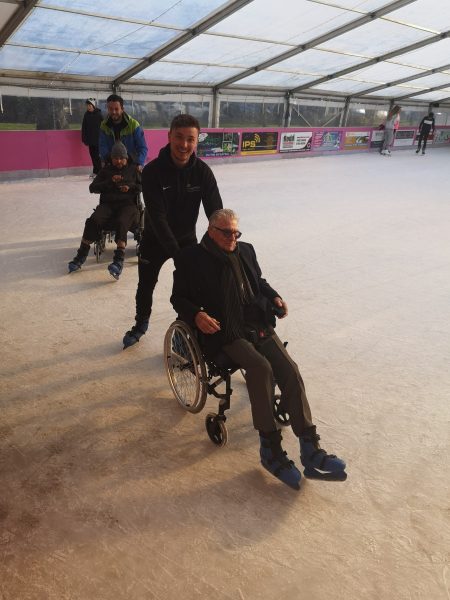 As a facility, Care for Veterans tries to provide as many activities as possible, with a therapeutic focus which will enhance recovery for its residents, both physically and mentally, and this new project will help to expand on this even further.
Participating in games or sports can have positive benefits for people with disabilities. As well as the health benefits of physical activity, such as lowering high blood pressure, maintaining a healthy weight and boosting the immune system, exercise through games or sports can also help you feel good, increase your self-confidence and provide an opportunity for social interaction and friendship. Each activity will be planned by the individual with specific therapeutic aims and delivered by the in-house occupational therapy team.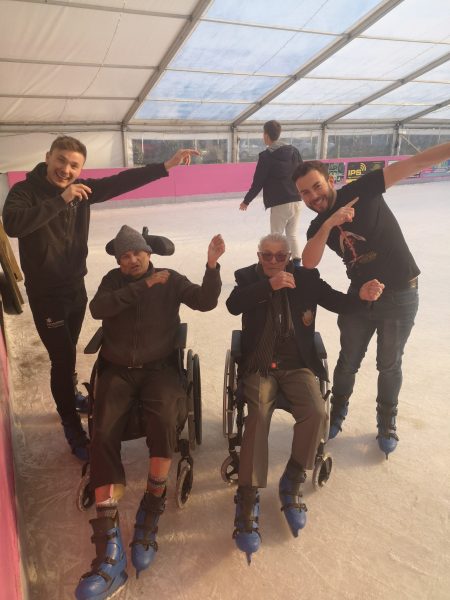 Senior Occupational Therapist at Care for Veterans, Debra Hall, said,
"We are delighted to receive this funding to support our therapeutic work with the veterans. Outdoor and sporting activities are recognised as having multiple benefits to physical and mental health with the potential to promote an overall sense of wellbeing. This is no different for individuals who have significant physical disabilities but, for them, accessing and participating in such activities is not straightforward. This grant from The Armed Forces Covenant Fund will enable us to fully explore possibilities for our disabled veterans to engage in local outdoor and sporting activities, and to facilitate their participation in activities of interest. We are most grateful for this generous support."
For high resolution images, contact stewart.gillespie@careforveterans.org.uk
About Care for Veterans
Care for Veterans (formerly The Queen Alexandra Hospital Home) was established in 1919 – the charity celebrated its centenary last year.
Care for Veterans is a registered charity, providing care and rehabilitation for physically disabled ex-Service personnel and their families. Our residents' needs are complex and many have multiple disabilities. Many have an Acquired Brain Injury and some have neurological disorders such as Parkinson's or Multiple Sclerosis. Others are paralysed or do not have use of their limbs and some are terminally ill. We support on average 140 residents a year.
We care for up to 60 residents at any one time.
Our residents are aged between 34 and 96.
Our residents represent the tri-services: Royal Navy, Army and RAF.
Services at Care for Veterans include nursing, physiotherapy, occupational therapy, neuropsychology, speech and language therapy, an active social and recreation department, rehabilitation kitchen, a chaplaincy service, counselling, IT facilities, a rehabilitation garden, sensory room, function room, and regular outings on our specially adapted coach.
With no regular government funding, Care for Veterans must raise over £1.9 million each year to maintain its nursing and rehabilitation services for ex-Servicemen and women.