Contact Coffee Co, the original British military coffee company, based in Cannock, is partnering with SSAFA, the Armed Forces charity, with the aim to raise more than £5,000 through sales of their Op Welfare Coffee.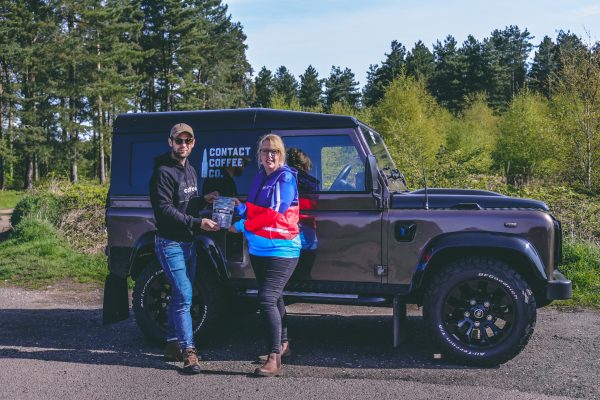 Coffee is one of the most widely consumed beverages in the world, its popularity rising every day. Contact Coffee Co. was born out of military troops' lived experiences, during operations and exercises around the world. Co-founder, Luke Dalton is a Royal Marine veteran. He is passionate about coffee and supporting military personnel, both serving and veterans.
Luke said:
"I wanted to create a coffee company to provide serving personnel with good coffee, no matter where they were or what they were doing. I had found that difficult resupply resulted in either no coffee, or the freeze dried, substandard instant coffee, reaching us.

"Contact Coffee's mantra of "Quick Coffee" drives us to seek ways of brewing the best fresh coffee with minimal equipment and in the shortest amount of time. But our coffee can be enjoyed by anyone who loves quality and an easy brew.

"When given the opportunity to work with the oldest national tri-service military charity, SSAFA, we could not wait to get roasting and begin to start raising money."
Every product is field tested to ensure its 'soldier proof' and tastes delicious. SSAFA's Op Welfare Coffee has been trialled in all environments, from the arctic circle to the jungle.
Emma Buckingham, SSAFA Regional Fundraising Officer said:
"The coffee tastes great and is helping to raise funds for charity, what is not to like!"
SSAFA has always been committed to helping brave men and women overcome their personal challenges and rebuild their lives in order to regain their independence and dignity.
If you would like to purchase Op Welfare Coffee and help support service personnel, veterans and their families visit: https://www.contactcoffee.com/collections/coffee/products/ssafa-op-welfare-coffee