Let the journey begin – Friday 9 to Sunday 11 September 2022
Almost anybody can do the National Forest Trek. Whether you're a mud-seasoned strider or pulling on a pair of walking boots or trainers for the first time in a while, it's gentle (and very beautiful) terrain. The distance is the challenge, so choose from one, two, or three-day walks ranging from 20-75 miles — whichever suits you best.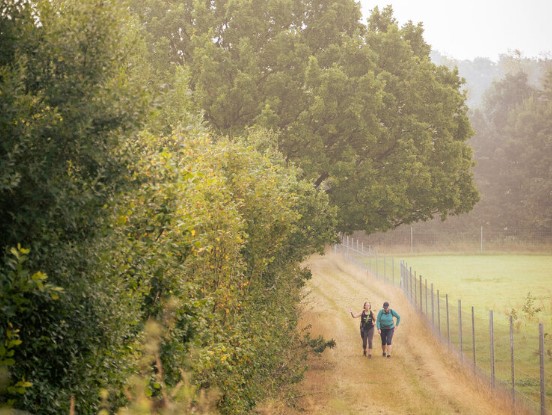 There are also a range of pricing options depending on whether you are fundraising for one of the three founding partner charities (see below), a charity of your own, or simply wanting to take part without fundraising. If you are interested in taking part for a charity of your choice, please get in contact with them directly to access the special discounted price.
The National Forest Trek is an annual walking challenge weaving through the lush woodlands, gently rolling countryside and industrial heritage of the National Forest Way. Sign up for the full, three-day trek, spare just a couple of days, or join us for a 20-mile hike almost anyone can do. Step by step you'll reconnect with nature and with those around you, all while raising money for an important cause.