Typically, there are around 56 thousand men and women deployed in the Armed Forces (15 thousand of whom are Naval Personnel), potentially leaving behind their children temporarily without at least one parent. As deployments usually last between three and nine months, these absences can have a profound emotional impact.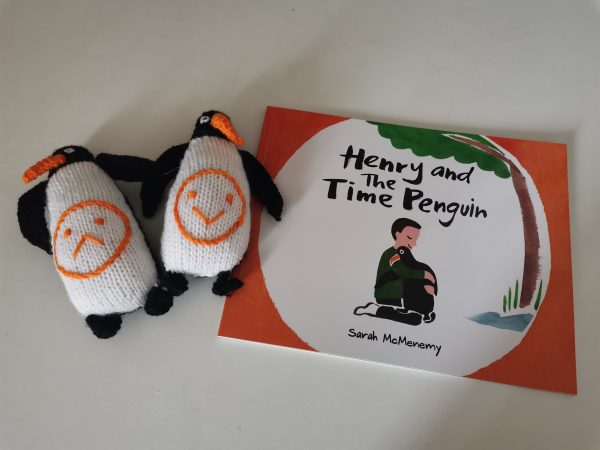 The Naval Children's Charity have been helping the children of Naval families for nearly 200 years since their first orphanage was opened in 1825.  Along with providing compassionate help and support through grants for families struggling financially the charity has also produced some books which they send out to families free of charge.
These books are all about helping those children cope with long parental absences. This is particularly important because children perceive time as moving more slowly than adults making any absence feel much longer for a child than for an adult.  Many Naval families are dispersed around the UK and a parent is often absent during the week as well as being deployed for longer periods.   The Charity hopes that these books will help those younger children who find it harder to understand these separations.
Zoe and the Time Rabbit– an original work of children's literature written and illustrated for The Naval Children's Charity by Sarah McMenemy – was commissioned in 2018. The story follows Zoe and her emotions when her father has to go away and the help she gets from a magical time rabbit. The book is intended to help any family where a parental figure might be away for an extended period.
To follow on from this book the charity have commissioned a second book from Sarah McMEnemy to help those children where mum is the parent who goes away.  This is particularly important as there are many serving women in the Royal Navy, many of whom are single parents making deployments and absences even harder for the children.  This new book is called Henry and the Time Penguin. 
Knitters: we need you!
To accompany the books the charity send the children knitted Time Rabbits or Penguins and are asking Knitters of Britain to get knitting to help them.  The patterns for the Time Rabbits or Penguins can be found on the website or can be emailed out upon request.
Once complete Time Rabbits or Penguins can be sent to the address below so they can be sent out with the books to Naval Families.
Naval Children's Charity, 311 Twyford Avenue, Stamshaw, Portsmouth, PO2 8RN
Clare Scherer, CEO of the Naval Children's Charity says:
"As the only charity solely dedicated to the needs of the children of our amazing Naval personnel, both serving and veteran, we are delighted to be able to offer this book for mums who have to go away on deployment leaving behind their young children.  For any family that needs help we would urge you to get in touch, particularly in these difficult times, and see what we can do for you"
For more information please contact Clare Scherer, CEO, on 023 9263 9536 or ceo@navalchildrenscharity.org.uk