Launchpad's Avondale House in Byker, Newcastle upon Tyne has appointed a new projects manager to organise and facilitate a range of diversionary projects and activities for North East veterans.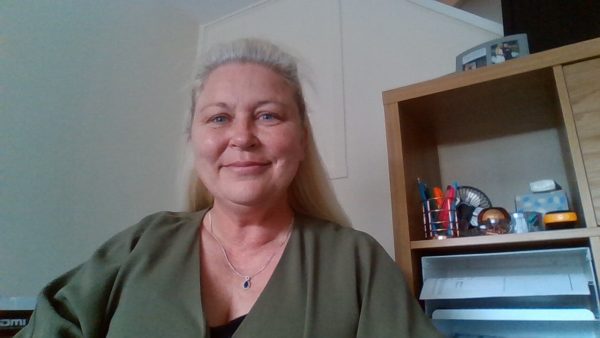 Sam Hughes has been appointed as assistant manager (projects) to develop, manage and encourage participation in local community and diversionary projects for the schemes' residents.
Launchpad provides accommodation and support to help veterans stabilise their lives and make a successful transition from military to civilian life. The house provides self-contained, one-bedroom flats for up to 32 residents and includes a communal lounge/kitchen area, IT suite and central courtyard for residents to relax.
Residents are encouraged to participate in a programme of activities to improve their mental health and wellbeing by organising activities such as mindfulness, arts projects, music lessons and outdoor sports.
Sam joins Launchpad from The Percy Hedley Foundation – a charity which supports and meets the needs of children, young people and adults with disabilities and multiple learning difficulties.
She has a background in health and social care and whilst working at the Foundation, she worked with employers to improve employment opportunities for disabled people. Sam is also a personal fitness coach and is trained in medical care and medications.
She resonates with the veteran residents living at Launchpad as her husband is ex-forces after serving 22 years in the British Army and has been diagnosed with PTSD.
Commenting on her appointment, she said:
"I am really looking forward to working with the veterans but also Launchpad's partners and the local community to develop and deliver a comprehensive programme of events and activities that will engage and give them the confidence and skills they need as part of their transition.

"I am really passionate about helping people and feel I have a lot to offer this role. I am a military wife of 17 years, I have seen my husband go on tours and I know what he thinks and how hard the transition from the military to civilian life can be. I would like to engage with all our residents and be there to support them but also pick up on the empathy and compassion some of them may be experiencing.

"I am looking forward to speaking to veteran-friendly organisations to help us deliver these activities. I have already spoken to a lot of the residents and they have some great ideas, my job will be to help deliver these and help them on their journey to recovery."
Phil Thompson, Manager of Avondale House, said:
"Sam has a lot of experience working with people from all ages and backgrounds and I think this will help her as she delivers this role. The key will be to deliver a programme of diversionary projects that our residents want to engage and learn from. These activities and programmes will be designed to support their mental health and wellbeing, motivation and confidence, training and development and when they feel ready, employment and permanent accommodation. Sam is a great asset to the team and I am looking forward to working with her."
Last year, Launchpad, which also has a house in Liverpool, supported 157 veterans and has helped 455 veterans since 2013. 42% of residents left Launchpad with jobs. 69% successfully moved on to settled accommodation, either living independently, reunited with family or with the support they needed.
If you are an individual, group or organisation that provides activities which you think may help our veterans or would like to find out more information, please contact Sam at Avondale House on 0191 265 7039.
For more information on this press release, please contact Craig Downs from Up North Communications on 0191 300 0810, 07811 287 922 or email craig@upnorthcommunications.co.uk
Notes to Editors:
AF&V Launchpad is a registered Charity Number 1153185 and Company Number 8633047.
For more information about Launchpad, please visit www.veteranslaunchpad.org.uk
Launchpad welcomes donations to support its veterans, through its website
Key partners that Launchpad work with are: Liverpool City Council, Newcastle City Council, Big Lottery, ABF The Soldiers' Charity, Royal British Legion, Veterans' Foundation, Forces Employment Charity, Addaction, Crisis Skylight, the NHS, SSAFA, Speke Training and Education Centre and Combat Stress, among many others.
Achievements in the last year have been as follows:
At the end of December 2019, the total number of veterans helped since Launchpad opened in 2013 is 455.
42% of residents leave Launchpad with jobs.
69% successfully move on to settled accommodation, either living independently, reunited with family or with the support they need.

Launchpad won the 'Working Together' award in the national 'Soldiering On Awards' and two founders were awarded the Prime Minister's 'Point of Light".

Launchpad won The Veterans' Foundation award at the Heropreneurs Awards 2019.