Leading Armed Forces charity Poppyscotland has announced the appointments of a new Chairman and an Interim Chief Executive. Jason Coward has been appointed as the charity's new Chairman, taking over from Anthony Macaulay who has retired following a two-year tenure on the Poppyscotland Board of Trustees. Following the departure of Mark Bibbey as Chief Executive last month, Mark Collins has been appointed Interim Chief Executive.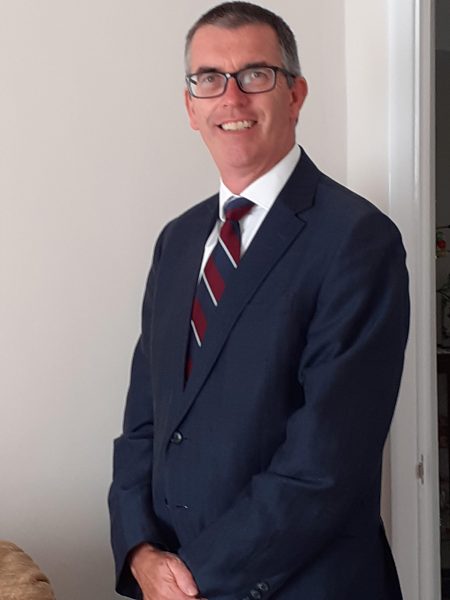 Jason Coward has been a Trustee of Poppyscotland's parent charity, The Royal British Legion (TRBL), since 2014. He is Chair of TRBL's Membership Council and is also a Trustee of the National Memorial Arboretum – another of the charities within the TRBL group. He runs his own marketing consultancy and has worked with many commercial and third sector organisations over the years.
Speaking on his appointment, Mr Coward said:
"I am honoured to have been entrusted with such an important position, and at such an important time. The Coronavirus pandemic has hit many in the Armed Forces community especially hard. We expect the demand on Poppyscotland's vital services to increase significantly and, at the same time, we anticipate the fundraising landscape to be challenging. 

"While it is an uncertain time, Poppyscotland is very well placed to meet these challenges. There is an experienced and dedicated staff team in place and their commitment and professionalism during the lockdown has been testament to that. Together with Mark Collins, the staff and the incredible network of volunteers, I look forward to tackling these challenges and ensuring Poppyscotland continues to provide the highest quality support for those who have served, those still serving and their families.

"I would also like to pay tribute to my predecessor, Anthony Macaulay, for his committed and diligent Chairmanship of Poppyscotland, and also to Mark Bibbey, the outgoing Chief Executive, for his leadership during his four years with the charity. I wish them both very well in their future endeavours."
Interim Chief Executive Mark Collins is a former Royal Air Force Officer having served for 23 years, including a tour at RAF Lossiemouth in Moray. Following his time in the military, he has spent the past seven years working in various roles with RBL. Most recently, he was Project Director for Veterans' Gateway, a consortium of four partner organisations, including Poppyscotland, and 35 referral partners, providing a single point of entry for members of the Armed Forces community seeking help.
Mark Collins said:
"Poppyscotland has become synonymous with partnership working and its involvement in Veterans' Gateway is a prime example of that. I look forward to working closely with the Scottish Government, Veterans Scotland and the many other organisations that collaborate so effectively to support our Armed Forces community. 

"My immediate task is to ensure that they can access the support they need during these unprecedented times, and also to have a comprehensive plan in place for the 2020 Scottish Poppy Appeal given the likelihood of some disruption to the way in which we would normally deliver this."