A former Army officer and healthcare executive has been appointed to lead Broughton House Veteran Care Village into its new era as it undergoes a £13m transformation.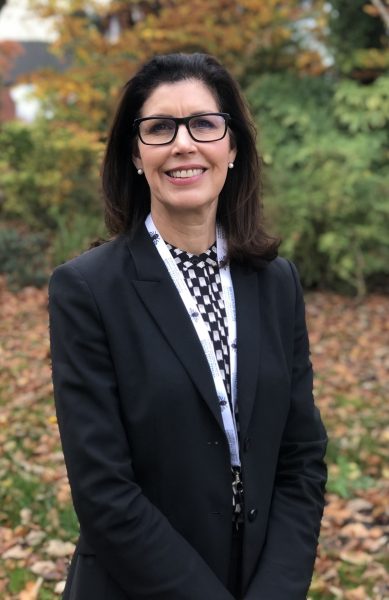 Karen Miller has been appointed chief executive of the Salford care home for ex-servicemen and women. She is the first female CEO in the home's history.
Sandhurst-trained Karen was an officer in the Intelligence Corps from 1990 to 1999, and before that she served in the Territorial Army with the Royal Welsh Fusiliers.
Since then she has gained extensive operational, strategic and financial management experience in the healthcare sector, most recently as managing director of healthcare investment company United Medical Enterprises Group and its subsidiary, UME Diagnostics.
Before that she was chief executive of The Lister Hospital in London and previously held senior roles at Nuffield hospitals in Leeds and Bristol.
Karen said:
"I am delighted to join the Broughton House team at this exciting time in the development of the UK's first Veteran Care Village.

"As a former Army officer, with over 20 years as a healthcare executive, I look forward to leading the Broughton House team along our journey to realising the charity's vision to deliver not only outstanding care, but also a broader more holistic scope of service, care and support for our veterans who have served our nation so well."
The first stage of the redevelopment to create the UK's first Veteran Care Village was completed in September, when residents moved into a new three-storey building named the Stoller Wing in honour of north west businessman and philanthropist Sir Norman Stoller, whose charitable trust has provided substantial financial backing for the scheme.
The wing has residential and nursing care accommodation with 32 beds over two floors.
The next stage of the scheme has begun and will feature 32 residential care and residential dementia care beds and six independent living apartments alongside the Armed Forces Support Hub.
Broughton House is seeking to raise a further £1.4m to complete this stage of the scheme, through initiatives including a Buy-a-Brick appeal.
Commodore Phil Waterhouse, chairman of Broughton House's board of trustees, said:
"I'm delighted that we have had the vision and foresight to recruit someone of Karen's calibre to join us during our exciting journey to deliver the UK's first Veteran Care Village.

"Her military background allied to her health sector experience and change management leadership skills make for a powerful combination at a time when those attributes will be most required.

"We are very fortunate to have her and I look forward to working with her to deliver our vision."
Outside of work, Karen is an emergency relief volunteer for the Red Cross in Gwynedd and a volunteer at the Glaslyn Wildlife Centre in north Wales.