The RAF Benevolent Fund has appointed a new Director of Fundraising and Communications, with Mike Straney joining the charity's senior leadership team in May.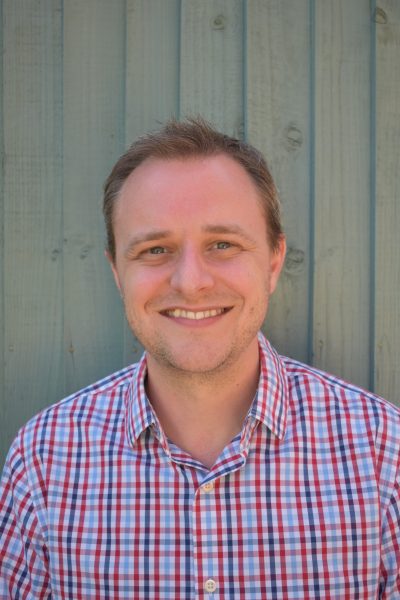 Mike has worked in fundraising for 14 years, with previous roles in corporate partnerships at Marie Curie and Breast Cancer Campaign.
His most recent position was Director of Major Giving at Sightsavers, where he was responsible for creating and growing high value donor relationships in the UK, Europe, US and Middle East. Mike left Sightsavers in April 2020 and remains a board member of Sightsavers Norway.
Mike said:
"I have a very personal connection to the Royal Air Force as my father served for 40 years. My grandfather is also a Second World War RAF Regiment veteran and my brother-in-law is currently serving. Our experiences have given me an insight into the ups and downs of being a service family – the pressures it puts on personnel, their partners and children, and the challenges veterans face when they leave.

"I'm really looking forward to connecting with the RAF Family again. The prospect of using the skills I've developed out in the civilian world to benefit serving families and veterans is very exciting, and I'm delighted to be joining such a passionate, dedicated team at the Fund."
Since lockdown measures were announced in the UK, the RAF Benevolent Fund has launched a new online application system to allow members of the RAF Family to access financial assistance more easily than ever before. To tackle issues of social isolation and loneliness, the Fund has introduced a weekly Check and Chat service and expanded its Telephone Friendship Groups service to allow more veterans to join in a weekly chat.
It has also made £2,500 available for each RAF station to provide an activity and wellbeing pack for RAF children who will be missing out on its Airplay youth support sessions which have been temporarily paused.
The RAF Benevolent Fund has produced a COVID Resources and Information page on its website to signpost the different services available to members of the RAF Family throughout the coronavirus pandemic and beyond.
For more information, please visit rafbf.org/covid19. Mike added:
"I think the biggest immediate challenge is one many fundraisers and communicators are facing – how to continue raising money and engaging our audiences when normal life is constrained and the future outlook is uncertain. I'm absolutely focused on making sure we emerge from this situation as strong as we can be, and looking toward a future where we can deliver even more for the RAF Family."
Mike's arrival follows the departure of John Trampleasure, who stepped down after three years.
For more information and high res images please contact:
Amelia Lupson, PR Executive, RAF Benevolent Fund E: amelia.lupson@rafbf.org.uk | M: 07825 172447.
RAF Benevolent Fund: The Royal Air Force Benevolent Fund is the RAF's leading welfare charity. We exist to support current and former members of the RAF, their partners and dependants, whenever they need us. In 2019, we spent £29M supporting more than 71,000 members of the RAF Family. For more information visit: www.rafbf.org Twitter: https://twitter.com/RAFBF