Up to 100 homeless and unemployed veterans living on the streets of the North East will be provided a lifeline thanks to funding from grant-making charity, Sir James Knott Trust.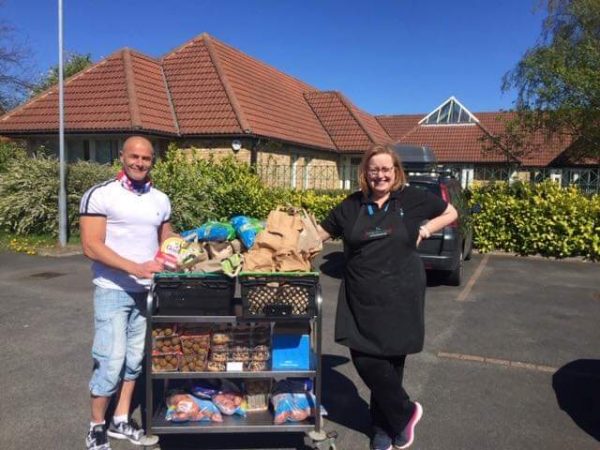 The Trust has awarded £5,000 per year over the next three years to Launchpad's Avondale House in Byker, which provides accommodation and support to help veterans stabilise their lives and make a successful transition from military to civilian life.
The funding couldn't have come at a better time to be able to support existing resident veterans, particularly with the Covid-19 outbreak and preventing them from being homeless and therefore more vulnerable to being exposed to the virus.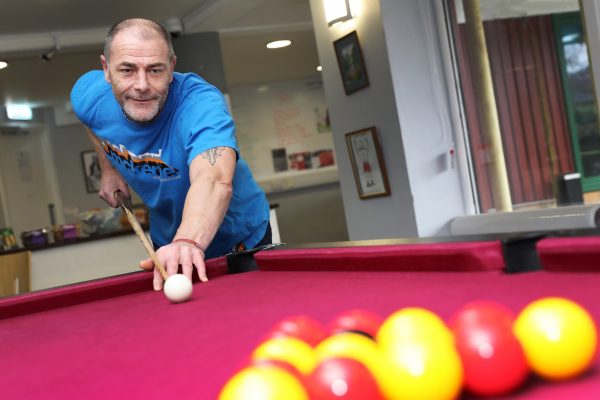 It costs £412K per year to run Avondale House, which provides 32 self-contained, one-bedroom flats. Up to 58% of this cost is covered by rent, mostly through Housing Benefit, but the charity still needs to raise £171K per year in personal and corporate donations and fundraising initiatives.
Newcastle-based Sir James Knott Trust, awards grants to organisations that provide charitable activities across Tyne and Wear, Northumberland, County Durham and Hartlepool. The charity is already a long-term supporter of Launchpad and Trustees have agreed to extend their partnership for a further three years.
Most of the veteran residents living at Avondale House were homeless, living on the streets and have a combination of mental health issues, ranging from anxiety to service and non-service-related PTSD, while some need help with addictions and long-term unemployment.
For many [of the residents], it is the first safe place they have slept in for months, even years. In addition to accommodation, each resident is supported with a personal development plan to help them rebuild their lives and tackle the underlying issues that led to their situation. Once they have stabilised, Launchpad helps them to find employment and move on to long-term accommodation, however, the pandemic has temporarily stalled this work.
In non-pandemic times, residents at Avondale House also participate in a programme of activities to improve their mental health and wellbeing such as mindfulness, arts projects, music lessons and outdoor sports. Resident veterans can also volunteer to help with community projects, like Drew Scott who is helping Family Gateway to deliver food parcels such as home cooked meals to vulnerable families and local isolated people during the Coronavirus outbreak.
Drew, 52, said:
"When I heard Family Support needed volunteers to deliver food parcels, I didn't hesitate to put myself forward and help. I am delivering up to 70 food parcels per day to vulnerable adults and families who do not have family or friends to help them. We all need to pull together during these difficult times and my sentiment is that if I can help, I will do no matter what the issue is – it's the way I have been brought up. I will do anything to make life easier and help people."
Phil Thompson, Manager of Avondale House, said:
"These are unprecedented times, especially for charities like ourselves that rely on grant funding and donations to be able to continue to deliver the service we do. We are very grateful to the Trustees at Sir James Knott Trust for extending their grant donation to support our veterans.

"This funding will support another 100 homeless and unemployed veterans by giving them a place they can call home and the support they need to help them rehabilitate successfully back into civilian life."
Jo Curry, Trust Secretary from Sir James Knott Trust, commented:
"We are delighted to continue our support for Launchpad, especially at this extremely challenging time. Their ability to deliver and make an immediate difference to those who are most vulnerable is crucial and potentially will save lives."
Last year, Launchpad, which also has a house in Liverpool, supported 157 veterans and has helped 455 veterans since 2013. 42% of residents left Launchpad with jobs. 69% successfully moved on to settled accommodation, either living independently, reunited with family or with the support they needed.
For more information on this press release, please contact Craig Downs from Up North Communications on 0191 300 0810, 07811 287 922 or email craig@upnorthcommunications.co.uk
Notes to Editors:
AF&V Launchpad is a registered Charity Number 1153185 and Company Number 8633047.
For more information about Launchpad, please visit www.veteranslaunchpad.org.uk
Launchpad welcomes donations to support its veterans, through its website
Key partners that Launchpad work with are: Liverpool City Council, Newcastle City Council, Big Lottery, ABF The Soldiers' Charity, Royal British Legion, Veterans' Foundation, Forces Employment Charity, Addaction, Crisis Skylight, the NHS, SSAFA, Speke Training and Education Centre and Combat Stress, among many others.
Achievements in the last year have been as follows:
At the end of December 2019, the total number of veterans helped since Launchpad opened in 2013 is 455.
42% of residents leave Launchpad with jobs.
69% successfully move on to settled accommodation, either living independently, reunited with family or with the support they need.

Launchpad won the 'Working Together' award in the national 'Soldiering On Awards' and two founders were awarded the Prime Minister's 'Point of Light".

Launchpad won The Veterans' Foundation award at the Heropreneurs Awards 2019.