National veterans' charity, Launchpad has received a grant totalling £50,000 thanks to a donation by the Veterans' Foundation.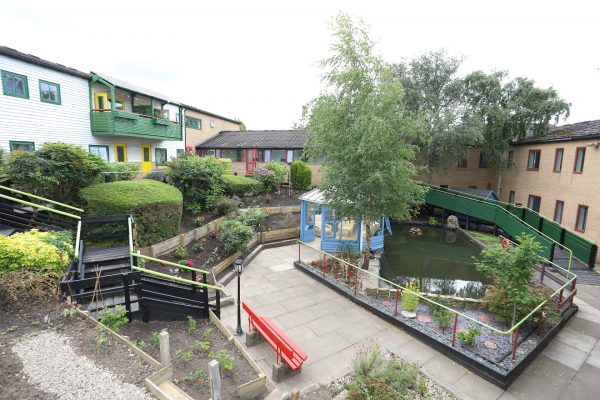 The grant will help to ensure the charity continues to provide safe, secure accommodation and other essential support to homeless veterans in the UK to help them make a successful transition to civilian life.
The Veterans' Foundation raises its money through the Veterans' Lottery and donations. It awards grants to help fund charities that help serving and former members of the Armed Forces and their dependants, who are in need.
Since 2013, Launchpad has supported homeless veterans to stabilise their lives and make a successful transition from military to civilian life. The charity has two houses, Avondale House in Newcastle-upon-Tyne, which comprises 32 self-contained one-bedroom flats and Speke House in Liverpool accommodating 48 residents in self-contained flats.
In 2018, the University of York found there were 3,500 homeless veterans in the UK, many living on the streets. Around 85% of veterans who arrive at Launchpad are homeless and are supported for up to two years (longer if necessary). This grant will contribute towards helping homeless and unemployed veterans rebuild their lives.
Homeless veterans are referred to Launchpad through a network of UK military charities, local authorities and housing partners. For many homeless veterans, Launchpad is often the first safe place they've slept in for months, even years.
Staff work with residents to understand their needs and develop a tailored support package that will help them on the road to successfully transition to civilian life.
To date, the Veterans' Foundation has given £3.8 million out in grants to 260 organisations, many of them smaller but very worthwhile charities, which are helping members of the Armed Forces community.
Major General David Shaw CEO of the Veterans' Foundation, said:
"The Veterans' Foundation helps to fund charities and other charitable organisations who do wonderful work for service people to tackle the challenges of mental and physical injuries, homelessness, unemployment, children's loss of parents while serving and remembrance.

"For most veterans, the transition from serving in the Armed Forces and returning back to civilian life will be smooth but, those few who can't resettle easily, are faced with challenges such as homelessness, poverty, health issues, addictions, broken families and unemployment.

"Launchpad is a terrific charity providing high quality accommodation and holistic support so this grant will help them to continue to deliver their great service."
Nicholas Tubbs, Chair of Launchpad, said:
"We are very grateful to the Veterans' Foundation for this grant donation, which will ensure we can continue to support homeless veterans. No veteran should be homeless and charities such as Launchpad exist to ensure the structure and mechanisms are in place to support them on their journey.

"Raising funds, particularly during these current economic times is challenging so securing grant funding at this level is very welcome. Thank you on behalf of all staff, trustees and residents."
Launchpad accommodates up to 80 resident veterans from across the UK at any one time. Since 2013, 474 veterans have benefitted from the charity. 42% of residents left Launchpad with jobs and 69% successfully moved on to settled accommodation, either living independently, reunited with family or with the support they needed.