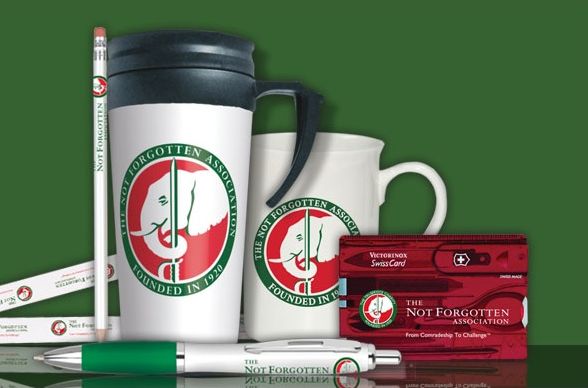 We are delighted to have launched our brand new online shop featuring a range of approved products, from pens to gadget cards.
All proceeds from every sale go directly to supporting the beneficiaries of The Not Forgotten Association.
The webshop has been set up in partnership with BTC Group, a company with 40 years' experience in delivering branded merchandise to businesses and charities alike.
NFA Chief Executive Brigadier James Stopford commented: "We're expanding our merchandise range so that we can provide the quality items our beneficiaries want and have asked for, and to spread the word about this wonderful charity so that more beneficiaries will hear about us and be able to seek our support."
URL: http://www.nfassociation.org/new-merchandise-webshop-launched/