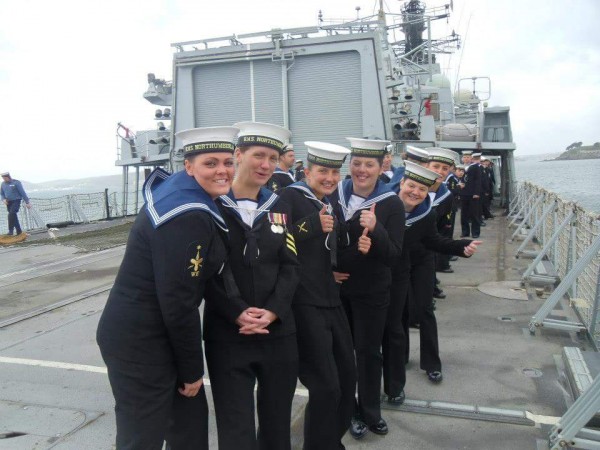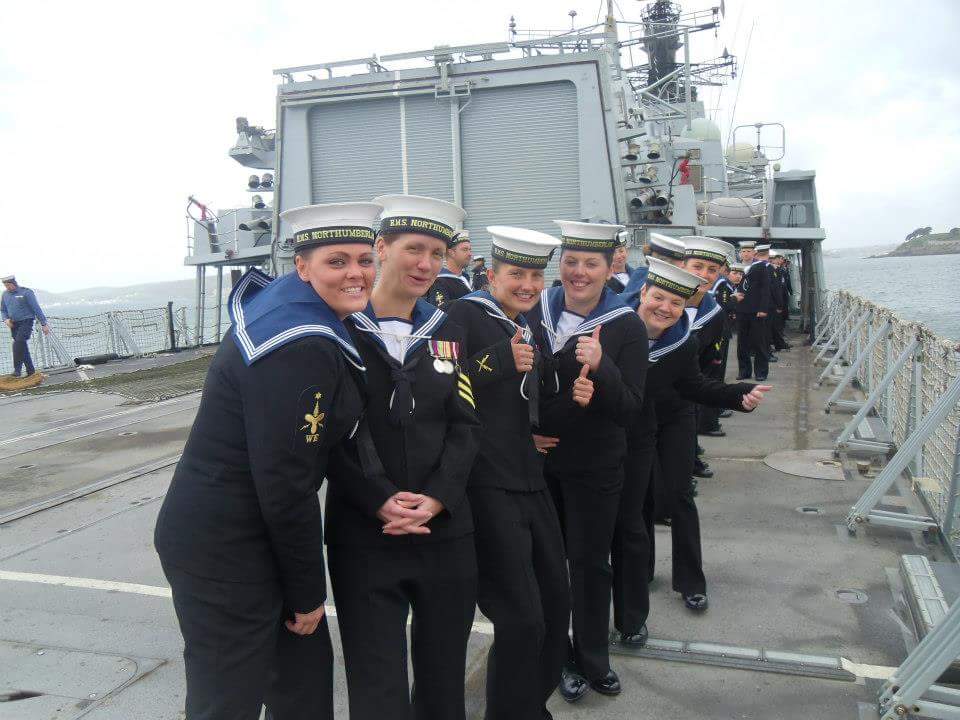 A former Royal Navy Weapons Engineer whose life has been transformed by new recovery equipment has described the charitable help that she received as a "godsend".
Naomi Lynch, 35, from Plymouth was a Weapons Engineer with the Royal Navy who served in the Gulf with HMS Northumberland.
During the course of a routine fitness session ET WE Lynch tore her hamstring on a treadmill and fell, severely injuring her hip. Such was the seriousness of her injury, Naomi underwent several surgeries and spent prolonged periods in hospital.
Following her operation, she was unable to feel below her left knee and subsequently had to learn how to walk again. The effects of her injury meant that she would often fall over frequently as her leg gave way. Describing that time, Naomi said:
"It was a very difficult few years, I suffered very dramatically and had to learn to walk again but it was the effect it had on me mentally that was the most difficult on me and my family. I have had to rebuild my life but it's getting there."
Her recovery has been a long road but it has been significantly improved by the regular use of a Functional Electrical Stimulation (FES) machine. Having used the facilities at Headley Court, Naomi found her mobility greatly improved.
Unfortunately, Headley Court were unable to provide funding for a machine and instead supported Naomi's charitable application to the Royal Navy and Royal Marines Charity (RNRMC) to receive her own unit and a year's support package.
The grant given by the RNRMC has since transformed Naomi's life and helped her with her recovery. Speaking about receiving the FES device through RNRMC funding, she said:
"Receiving the wireless FES machine is going to have a massive impact on my life. To be able to wear it all day, every day, is only going to amplify my recovery. I am so excited and thankful."
"It's going to be a total game changer. I am really looking forward to getting my independence and life back."
FES devices use small electrical signals to stimulate the nerves in the leg and help the muscles to contract and create a movement that can help walking.
ET WE Lynch's injuries have had a severe effect on her mobility, mental health and general well-being. But, with the help of the FES machine, she is ready to move on with her life. She said:
"I lost a couple of years of my life and the career I loved – it was a very dark and a very difficult journey but now it's time to start again."
She continued:
"The machine has helped me out not only physically but mentally as well. Since using the machine, my confidence has grown, I have my focus and independence back and I am so much more determined to get as fully fit as possible."
Through a simple application to the Royal Navy and Royal Marines Charity, Naomi's recovery is in full swing and she's beginning to get her life back. Speaking about her experience with the RNRMC, she said:
"I just want to say a massive thank you to everyone for all the help and for funding the equipment that helped fix my leg and improve my future.
"Since falling pregnant it has been a godsend. My falls, due to my leg not working, have been significantly less. I was so worried because I didn't want to harm my baby. Thank you all, so, so much."
Head of Grants at the RNRMC, Anne Carr, who oversaw the distribution of ET WE Lynch's funding application said:
"We're delighted to hear that Naomi Lynch is progressing so well after her life-altering injury. One of the key aims at the charity is to make sure that those who have suffered while serving, remain fully supported for as long as it's needed."