NHS staff are being urged in Armed Forces Week to help more ex-Forces patients transform their lives through employment support, following the success of three regional pilot projects.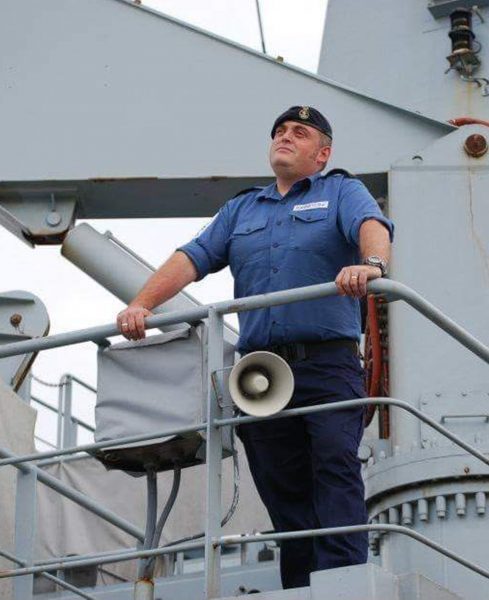 Veterans charity The Poppy Factory has helped more than 100 veterans in the first year of the pilots, with 45 finding work so far. The NHS funds its employment consultants to deliver employment support for veterans with health conditions in Portsmouth, Plymouth, Cheshire and Wirral.
Alongside those who have moved into paid work, others have been supported to take up opportunities in education, training and volunteering.
Free one-to-one guidance is offered throughout each veteran's journey towards employment, helping them overcome barriers and make positive life changes. Regular check-ins show they are building confidence, developing skills and experience and improving their health and wellbeing.
Deirdre Mills, Chief Executive of The Poppy Factory, said:
"Connecting with NHS partners has helped us reach many veterans who would not otherwise have found our employment service.

"During Armed Forces Week, we are urging NHS staff to help ex-Forces patients by making a simple referral. In doing so, they will begin a journey that can lead to huge improvements in veterans' mental health and wellbeing."
Pilot projects in Portsmouth and Plymouth launched in April 2021 and are set to run for another year. A project with Cheshire and Wirral NHS Foundation Trust has also been extended by the NHS for two years after a successful pilot funded by Forces in Mind Trust.
Royal Navy veteran Darren, who was referred for employment support by a GP in Portsmouth, said:
"Being unemployed affected my confidence. I'd see jobs and think I wasn't good enough to apply. The minute I met my Employment Consultant, Lisa, that all changed. Lisa gave me wings. She encouraged me to apply for jobs that I was interested in. She helped me prepare, we'd talk through everything, and I knew she was only a phone call away if I needed support."
The Poppy Factory can also take referrals from any NHS service across England and Wales. Anyone who is unemployed, served in the Armed Forces for one day or more, and has a physical or mental health condition can register or be referred for free employment support.
Tim Welch, Chief Executive at Cheshire and Wirral Partnership NHS Foundation Trust, said:
"As a veteran-aware organisation, it brings us enormous pride to be involved in this incredibly worthwhile initiative to support our veterans in finding employment. One of our key values at the Trust is to help people be the best they can be and this absolutely includes those who have been involved in our armed forces. Since we began our work with The Poppy Factory more than 40 ex-service personnel have been supported. Employment is vital to people's feeling of social inclusion and we are delighted to work with The Poppy Factory to provide person-centred support to ex-servicemen and women."
Dr Mahdi T. Ghomi, Mental Health Professional Lead Psychologist & Clinical Director of Veteran Services at Solent NHS Trust, said:
"We are extremely proud to be working in partnership with Poppy Factory to support our veterans with suitable employment. We know our veterans have so much to offer our communities and finding a role that helps them transfer their skills is such an important part of their transition into civilian life and their recovery journey. We are delighted with the feedback so far."
Becky Ormrod, Armed Forces Community Social Prescribing Link Worker in Plymouth, said:
"It has been great to be able to refer in to The Poppy Factory over the last year on this project. The program offers veterans the time they need to start believing in themselves again and it gives them the opportunity to ensure that they are going into sustainable work, where the employer is able to understand the background and the potential needs of the veteran and work with them. This project is empowering our veterans and giving them a purpose again."
To register or to refer a veteran, visit poppyfactory.org/NHSregister