A blind veteran from Northumberland has spent the last six months creating a commemorative garden on the grounds of St Cuthbert's church in Blyth so that other veterans will have somewhere to go and reflect.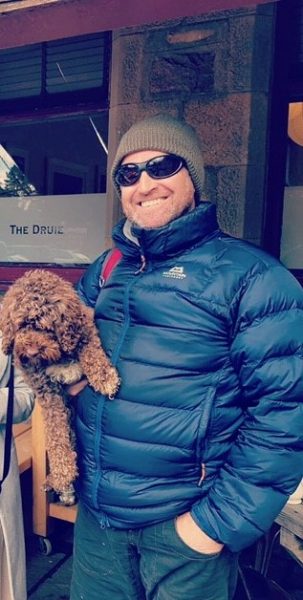 Steve Lees, 51 and from Blyth, started the project six months ago during the lockdown period. He says:
"I wanted to create somewhere that others could go to for a time of reflection. It's great to be able to give something back to the community which people from all walks of life can come to enjoy".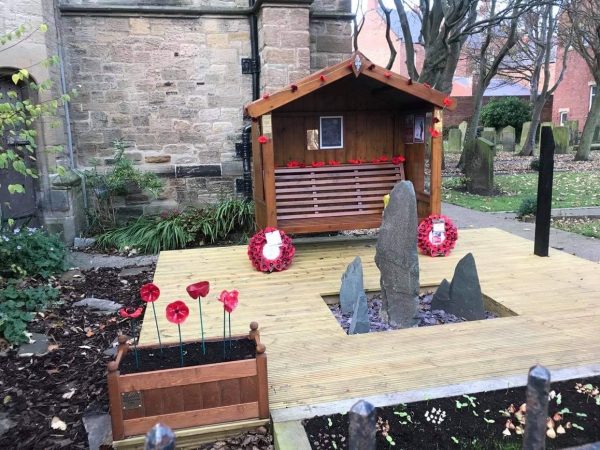 Steve came up with the idea so that the garden would be ready in time for Armistice Day on Wednesday 11 November. He says:
"The commemorative garden will be a permanent feature in the community but I wanted to make sure that it was ready for Armistice Day. Blind Veterans UK and the Royal British Legion have both given wreaths which we will be laid down in the garden".
The garden has two planters which Steve has dedicated to Billy Baxter and Anthony Cooper who are both blind veterans supported by Blind Veterans UK. He says: "They are both very inspirational people who I have been fortunate enough to meet while I have been supported by the charity".
Due to the lockdown restrictions, it has been difficult to involve others in the renovation of the garden but Steve is hoping that the local community will be able to get involved once it is safe to do so. He says:
"There's always something new to add to the garden and what has been done needs to be maintained. It would be great to arrange some local school projects and get the local children involved. The garden is for the community so it would be good for others to have an input. I've had some great feedback from those who have used the garden – it's great to be able to give something back".
Steve served in the Parachute Regiment of the Army for three years until he was shot during a training exercise in America and had to be medically discharged. He lost his sight when he had a stroke which caused him to develop Homonymous Hemianopia. Fortunately Steve found Blind Veterans UK and started receiving support in 2016. He says:
"The charity have always been there for me and have been a great support, especially during lockdown. It's reassuring to know that they are there and I can't speak highly of them enough".
The charity have provided Steve with equipment to help him with everyday tasks and before lockdown, he regularly visited their training and rehabilitation centre in Llandudno. He says:
"Blind Veterans UK have given me a mobile phone and kitchen appliances which have all been a great help to me. If it wasn't for them, I wouldn't have access to any of this – they are a fantastic support".
Nicky Shaw, Blind Veterans UK Director of Operations said:
"Living in isolation, blind veterans need our help right now with daily tasks, such as the shopping, and constant emotional support through this difficult time. So we are temporarily changing our service and mobilising our staff to provide practical, essential support to help the most vulnerable.

"There is so much that we can and must do to support blind veterans to help them maintain physical and emotional wellbeing, and to feel safe, reassured and cared for during this crisis.

"You can find out more about Blind Veterans UK and support our vital work at blindveterans.org.uk "