WWII veteran Peter Kent, 95, from Pimlico worked on the Mullberry Harbour at Arromanches on D Day before traveling to Canada to join HMS Hartland Point and bring the boys back to Blighty through Panama to the Azores and then to Greenwich.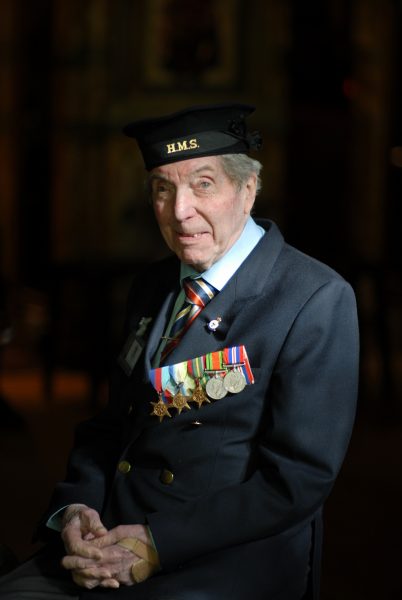 The ship then travelled to Singapore via the Suez Canal where Peter celebrated his 21st birthday.
He served on HMS Hartland Point as an Able Seaman for three and a half years and remembers that towards the end of the war the Americans mistook the Hartland Point for an enemy vessel and almost fired on them thinking they were a Japanese ship.
Dick Goodwin, Vice President, Taxi Charity for Military Veterans, said,
"The Taxi Charity has had a commemorative VJ Day tin specially designed for our veterans for the 75th anniversary. The lid of the tin features a work by war artist Thomas Dugdale. The tins will be delivered to local veterans by volunteer London Cabbies over the next two weeks and the tins for those who live further away will be posted. With most VJ Day events having to be cancelled it is our way of letting the veterans know we are thinking of them on this very important anniversary"
If you know of a veteran whose life might be enriched by joining the Taxi Charity family, please visit www.taxicharity.org