The Morpeth and Wansbeck Division of SSAFA, the Armed Forces charity is delighted at the news that the Ashington Veterans and Elders Institute (AVAEI) has received the Queen's Award for Voluntary Service.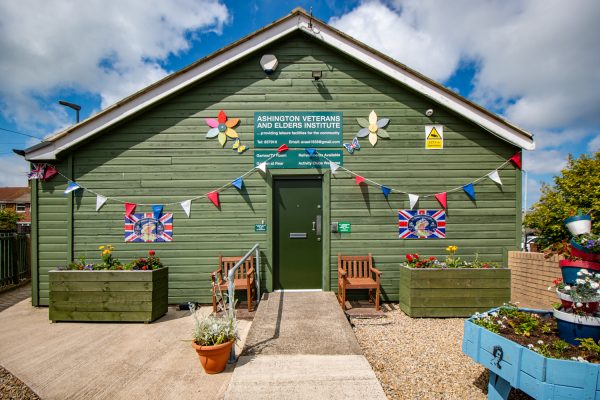 And the SSAFA division is especially pleased not just because of the wonderful work AVAEI has done for veterans in the community for more than 100 years, but also because of the generosity of its members to SSAFA, which – at 137 years old – is the oldest tri-service military charity in the UK.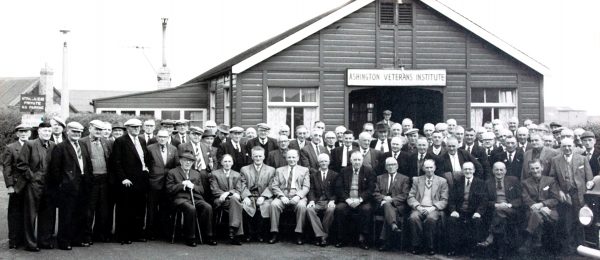 Over the last 10 months or so, and particularly since Covid restrictions were lifted, AVAEI and its members have donated and incredible £5,436 to SSAFA through various events and enterprises including making and selling decorative wooden flowers and butterflies not to mention the baking and selling of delicious cakes, and holding coffee mornings.
Keith Green the Secretary of AVAEI, explained the organisation's reason for donating to SSAFA, saying:
"The volunteers wanted to keep monies raised from their activities as close to home as possible so that local groups could directly benefit. We wanted local hospitals in the NHS to benefit for their amazing efforts around the Covid pandemic, and we were also looking for another charity that had similar values to our own.

"As well as producing rainbow flowers, were producing dozens of red, purple, white and black poppies, so the Northumberland branch of SSAFA was the perfect fit. We both go back a long time, with our own institute being around for over 100 years, roughly the same length of time that SSAFA has been going.

"The public seem to like who were are supporting too, judging by the way they continue to attend our monthly coffee mornings and buy our products."
The Divisional Secretary of SSAFA Morpeth and Wansbeck, Gwen Marples, expressing her thanks added:
"We were absolutely delighted to receive a very generous donation from AVAEI to support our work in the local area. We realise how hard their wonderful volunteers work to raise this money. Ashington and its surrounding area has, historically, been a major recruiting ground for members of our Armed Forces, in particular the Army.

"Regardless of which armed service someone served with, be it the British Army, Royal Navy or Royal Air Force, regular or reservist, serving or former member this money will be used to help support them and their families."
If you would like to support SSAFA and serving personnel, veterans, and their families in Northumberland either by volunteering or fundraising, then contact the branch by visiting ssafa.org.uk/northumberland.
For more information, visit ssafa.org.uk.