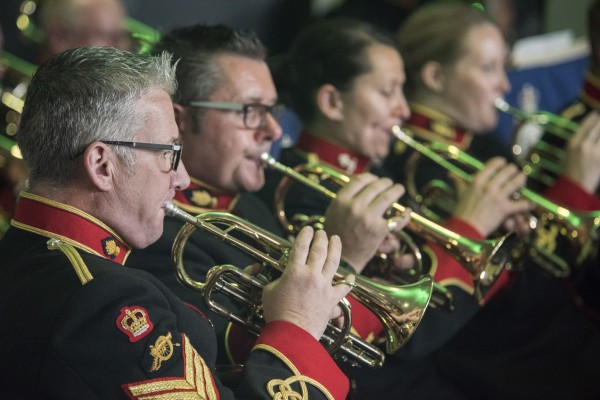 A picnic and Proms sing-along family event was held at Broughton House, the Salford home for ex-servicemen and women.
The Lancashire Artillery Band and veterans' sweetheart Sarah Dennis were among the performers.
The event raised £4,000 for Broughton House and was sponsored by Local Care Force, R Noone & Son and Creamline Dairies.
It was backed by a £250 grant from the Greater Manchester High Sheriff's Police Trust from its We Stand Together fund, which was set up following the Manchester Arena terror attack to support events that bring together communities.
Ty Platten, chief executive of Broughton House, said: "Our event followed The Last Night of the Proms and gave local people the opportunity to continue that spirit at Broughton House.
"We're grateful to our sponsors and to the Trust for their support for what was a memorable event that provided a tremendous boost to Broughton House."
ENDS
For more information contact Cara Roberts, marketing and events manager at Broughton House, via cara.roberts@broughtonhouse.com, 0161 740 2737 or 07581 292830.
For more information on Broughton House, visit www.broughtonhouse.com