Eight SSAFA branches from across the southwest and west of England were able to pay their respects on Armistice Day thanks to Great Western Railway's (GWR) Poppies to Paddington initiative.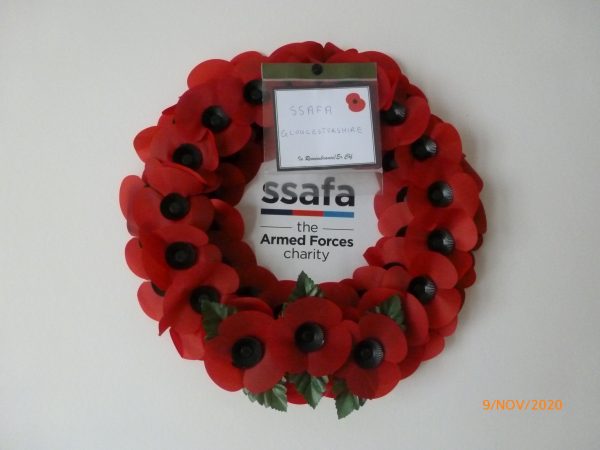 With many remembrance events cancelled this year because of the pandemic, GWR worked with SSAFA, the Armed Forces charity to co-ordinate wreaths being placed on early morning London-bound trains.
Poppies were put on trains at eight SSAFA branches, including SSAFA Gloucestershire, Worcestershire, Somerset, Devon, Oxfordshire, Bristol, Cardiff and Wiltshire.
On arrival at Paddington, the wreaths were placed at a war memorial on Platform 1 in time for a remembrance service at 11am.
Lt General Sir Andrew Gregory, CEO of SSAFA, the Armed Forces charity said:
"Recognising the service and sacrifice of the Armed Forces around and on Remembrance Day itself is extremely important. In these increasingly challenging times, Poppies to Paddington is a poignant and entirely fitting example of how we need to adapt in order to continue marking this significant annual event."