Poppyscotland has joined forces with Twitter to launch a new poppy emoji in support of this year's Scottish Poppy Appeal. Users of the platform are now able to include a poppy in their 280-character messages by using a number of Remembrance-related hashtags.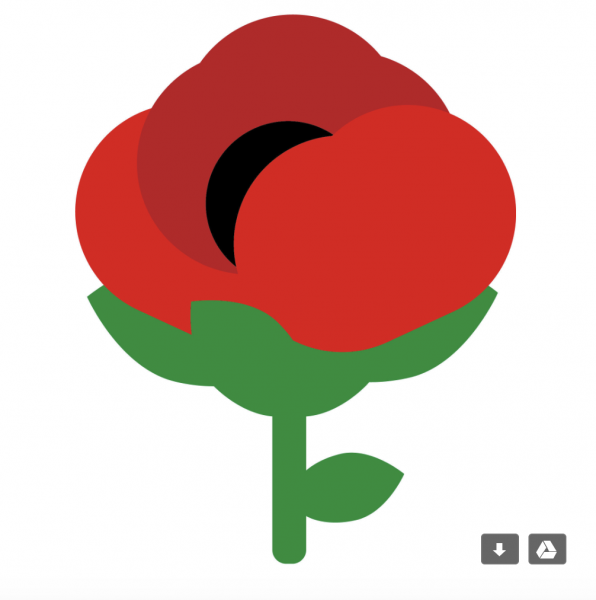 The poppy emoji, which was launched today, will be triggered by including Poppyscotland's hashtag for the 2019 Scottish Poppy Appeal, #BehindThemAlways, in a Tweet.  Other hashtags that will trigger the poppy emoji include #GetYourPoppy, #LestWeForget, #RemembranceSunday and #TwoMinuteSilence.
The poppy emoji is part of a global movement involving Poppyscotland and its parent charity, The Royal British Legion, which operates in other parts of the UK. It also involves the Royal Canadian Legion and the Australian Department of Veterans Affairs.
Poppyscotland's Head of Fundraising, Gordon Michie, said:
"Engaging different audiences in different ways during the Poppy Appeal and Remembrance period is vitally important to Poppyscotland. We especially hope young people will make use of the poppy emoji as in order to uphold the memories of those who have gone before it is vital we pass on the torch of Remembrance to the next generation."
Katy Minshall, Head of Public Policy & Philanthropy at Twitter UK said;
"From today, we are giving people on Twitter the opportunity to join the conversation around Remembrance Day and commemorate those who served their country. By simply including one of the supporting hashtags, a poppy emoji will automatically appear, allowing people to show their mark of remembrance in a single Tweet."
Twitter users will be able to activate the poppy emoji from today until 15 November.
Notes to Editors
For further information and all media enquiries, please contact David A. Findlay, PR Manager at Poppyscotland, on 079797 35611, or email at d.findlay@poppyscotland.org.uk.
Poppyscotland provides life-changing support to the Armed Forces community. Money raised from the Scottish Poppy Appeal and Poppyscotland's year-round fundraising enables them to deliver support to members of the Armed Forces community in Scotland by providing tailored funding and assistance. The charity also funds services in advice, employment, housing, mental health, mobility and respite. Please note that we are known as "Poppyscotland", and not "PoppyScotland" or "Poppy Scotland". For more information, please visit us at: www.poppyscotland.org.uk.