Leading Armed Forces charity Poppyscotland is putting together an exhibition that will be on display as part of an exciting new project next year – and is on the lookout for stuffed toys, including a special teddy bear, that were produced at the historic Lady Haig's Poppy Factory, in Edinburgh, back in the 1930s.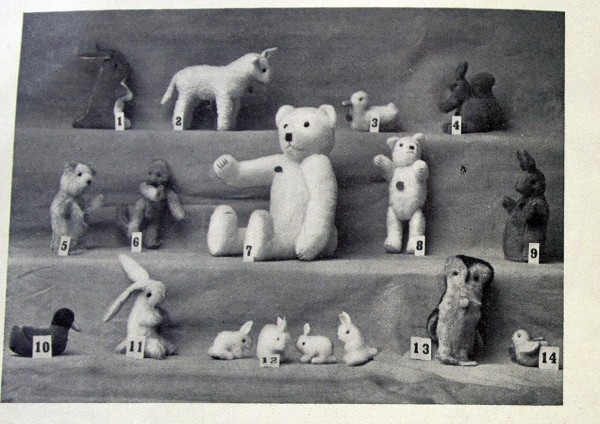 "To maximise the experience of this new project, we are calling on the country to search high and low for items that were produced in Lady Haig's Poppy Factory back in the 1930s and 1940s; a time when it was not just poppies that were hand-made by the team of veterans. Back then, a number of other items were made there, too, including soft toys, wooden toys, lamps, plate drying racks, cork table mats, egg trays, footstools, napkin rings, fire screens, leather purses, and many more."
Ms Campbell Lupton added: "We are particularly keen to find a teddy bear made at the factory between the 1930s and 1940s, along with Beatrix Potter rabbits, hedgehogs and wooden toys. When searching, please look for the Haig Fund stamp on the metal buttons. The teddy bear is a significant item for telling the story of the range of craftsmanship and production that the factory has done over the decades. It is also important for making links with younger visitors and showing an unexpected side to the factory story.
"Any items kindly donated will be securely housed in museum-standard cases, be insured and monitored by trained staff. Most importantly, it will be seen by more than 50,000 annually and we hope the project will inspire new generations. From our curator's experience, people get a genuine sense of satisfaction when objects they have donated are included in any kind of exhibition."
The mobile experience and learning space will visit schools and community events the length and breadth of Scotland sharing stories of reflection and hope with young people and communities. At present, Lady Haig's Poppy Factory can only accommodate around 2,000 schoolchildren and 1,500 adult visitors annually – the vast majority from the City of Edinburgh and the Lothians.
If you unearth any hidden gems from yesteryear, please contact movingpoppy@poppyscotland.org.uk, or telephone 0141 338 6580. Thank you!
Notes to Editors
About Poppyscotland: Poppyscotland provides life-changing support to the Armed Forces community. Money raised from the Scottish Poppy Appeal and Poppyscotland's year-round fundraising enables them to deliver support to members of the Armed Forces community in Scotland by providing tailored funding and assistance. The charity also funds services in advice, employment, housing, mental health, mobility and respite. Please note that we are known as "Poppyscotland", and not "PoppyScotland" or "Poppy Scotland". For more information, please visit us at: www.poppyscotland.org.uk.