Poppyscotland's Welfare Centre in Inverness is set to open its doors for a special event to celebrate International Women's Day next month (Friday 6 March 2020; 1pm-4pm; media welcome). The event will celebrate the achievements of women in the Armed Forces community, and joining the celebration will be special guest Councillor Carolyn Caddick, who is the Honorary Colonel 1st Battalion Highlanders Army Cadet Force.
Carolyn grew up in Aviemore. She joined the Army in 1981, following her graduation from Birmingham University. She retired as a Major in 1999, having served for 18 years in a variety of leadership positions from platoon commander to Senior Education Officer. She served in the UK, Germany and Belize. She was captain of the Army Ladies Ski Team and was awarded Army Colours for her skills on the slopes.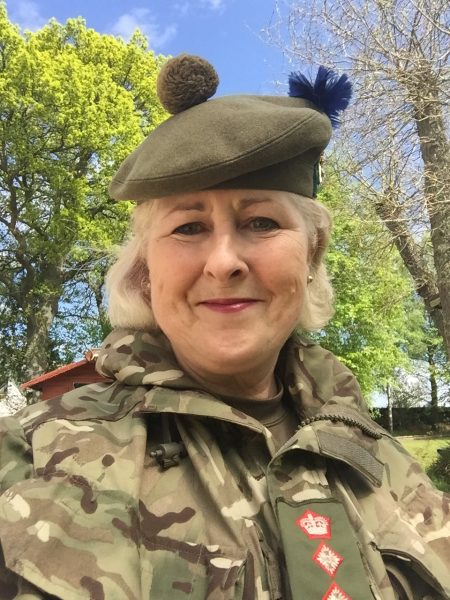 On leaving the Army, Carolyn worked for LifeScan Scotland Ltd in a senior management position until 2017 and was elected to the Highland Council as Liberal Democrat Councillor for Inverness South Ward in November 2011. Her husband is a serving Reservist and her son is currently at the Royal Military Academy Sandhurst.
Carolyn said:
"It's a pleasure to be able to mark International Women's Day and I would like to pay tribute to Poppyscotland for hosting this event. I particularly like the theme of 'Collective Individualism' where individual actions, conversations, behaviours and mindsets can have an impact on our larger society and collectively. Together, we can all do small things that make change happen."
Nina Semple, the Welfare Services Manager at the Strothers Lane centre, said:
"We are aiming to raise the awareness of and celebrate the importance and value of women in the Armed Forces community. To that end, the Open Day invites all serving personnel – including Reservists – along with veterans and the spouses of Forces personnel to join us to celebrate and discuss the social, economic, cultural and political achievements of women in our Armed Forces. We are delighted to be able to welcome Councillor Carolyn Caddick to the event and we know she will bring so much to the day."
Nina added:
"We will also be using the occasion to raise awareness of the support available from Poppyscotland through the Welfare Centre and the charity as a whole. For serving personnel, we want to ensure that they are being recognised to the full. What's more, it's vital we recognise the sacrifice made by the spouses of those who serve."
International Women's Day is celebrated all-year-long and also marks a call to action for accelerating gender parity. This year's theme is #EachforEqual, which states that "an equal world is an enabled world", as well as the message that, "gender equality is essential for economies and communities to thrive". Ministry of Defence statistics show that 10.5 per cent of Forces personnel were female – a total of 15,260.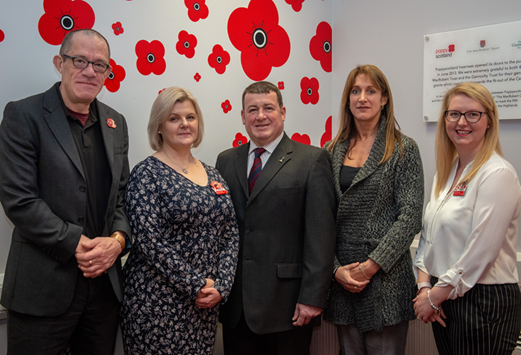 Poppyscotland provides life-changing support to the Armed Forces community. Money raised from the Scottish Poppy Appeal and Poppyscotland's year-round fundraising enables them to deliver support to members of the Armed Forces community in Scotland by providing tailored funding and assistance. The charity also funds services in advice, employment, housing, mental health, mobility and respite.
To find out more about next week's Open Day, please contact Poppyscotland Inverness on 01463 710300, or at inverness@poppyscotland.org.uk.
Ends…
Notes to Editors