Poppyscotland is to host an Open Day to recognise the commitment and dedication of those who serve as Reservists in the Armed Forces. The event, taking place next week at the charity's Inverness Welfare Centre, will seek to support the national Reserves Day and will highlight the wide range of services that Poppyscotland offers to Reservists and their families.
Nina Semple, who is Poppyscotland's Welfare Services Manager in Inverness, said:
"Reservists make up nearly a third of our Armed Forces, so their contribution is vital. They serve alongside their Regular counterparts, but the challenges they face are often quite different. One day they could be serving on a battlefield and the very next, return to their home life and civilian workplace. Poppyscotland understands the unique challenges that Reservists face and we are committed to supporting them both during and after service."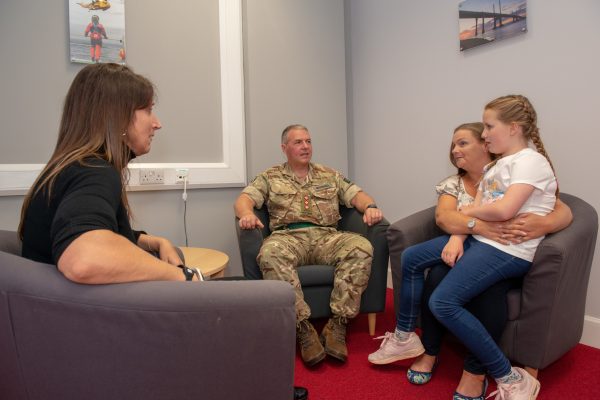 Nina added:
"Reserves Day was created to highlight and recognise the valuable contribution they make and marks an ideal opportunity to hold this Open Day. We are encouraging people to join us in an informal and relaxed setting of the Inverness Welfare Centre to find out about the wide range of advice and support available locally to Reservists and their families. We'll also highlight the benefits of joining the Reserve Forces to individuals and outline the competitive advantage that employing Reservists can bring to local businesses."
The Reserves Open Day takes place at Poppyscotland's Inverness Welfare Centre, in Strothers Lane, a week on Wednesday (26 June), from 12pm to 4pm. Among those in attendance will be representatives from 7 SCOTS, 51st Highland, 7th Battalion The Royal Regiment of Scotland; 2622 (Highland) Squadron, Royal Auxiliary Air Force Regiment; and Army Medical Services: A Detachment 205 Field Hospital – all of which will be on hand to talk to anyone interested in becoming a Reserve.
Poppyscotland provides life-changing support to the Armed Forces community. Money raised from the Scottish Poppy Appeal and Poppyscotland's year-round fundraising enables them to deliver support to members of the Armed Forces community in Scotland by providing tailored funding and assistance. The charity also funds services in advice, employment, housing, mental health, mobility and respite.
Notes to Editors
For further information and all media enquiries, please contact David A. Findlay, PR Manager at Poppyscotland, on 079797 35611, or email at d.findlay@poppyscotland.org.uk. For more information, please visit us at: www.poppyscotland.org.uk. Please note that we are known as "Poppyscotland", and not "PoppyScotland" or "Poppy Scotland".
Images are free to use. Please credit Highland Dreams Photography/Poppyscotland.