One the eve of 75th anniversary of Victory in Europe, leading Armed Forces charity Poppyscotland has unveiled an ambitious project to capture the stories of veterans from every conflict since the Second World War until the present day.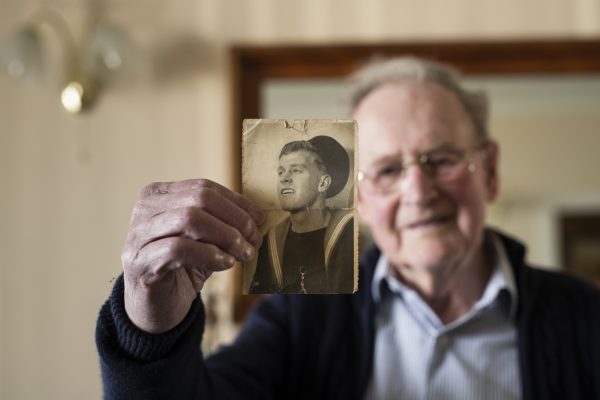 Veterans' Voices, which is funded by the National Lottery Heritage Fund and the Chancellor using LIBOR funds, has sought out veterans the length and breadth of Scotland in a bid to compile a definitive dossier of high-quality filmed interviews to cover each and every conflict over the past 80 years.
With the nation set to celebrate VE Day tomorrow, the first three Veterans' Voices stories to be unveiled are those belonging to Second World War veterans Mary Sim, Charles Horne and Ian Forsyth.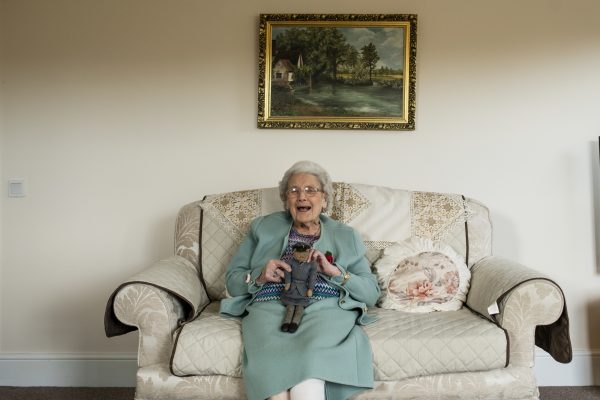 Speaking about VE Day itself in the Veterans' Voices film, Mary said:
"The night that War finished we never went to bed. We were out partying all night. The officers invited us into the Officers' Mess. Now that was the holiest of holies and if you were non-commissioned you were never invited into the Officers' Mess. But we were all invited, and I've got a photograph there showing me and some of my colleagues the night War ended."
Gordon Michie, Head of Fundraising and Learning at Poppyscotland, said:
"Veterans' Voices is a unique resource of high-quality film archive of interviews with veterans living in Scotland who have served in conflicts from 1939 to the present day. Over the next two years we will capture scores of personal recollections so that these stories can live on. 

"This important project will see us interview at least one veteran from every conflict in which the British Armed Forces have been involved since 1939. Veterans' Voices will feature a range of veterans of different ages, backgrounds and experiences. Interviews cover veterans' experiences and their thoughts on remembrance.

"We are delighted to unveil the first three Veteran's Voices films, and it is fitting to do so on the eve of VE Day. Mary, Charles and Ian each have incredible stories to tell and we are grateful for their courage in recalling their wartime experiences, and their memories of VE Day itself."
"It is vital that these stories are captured now before they can no longer be told, ensuring greater understanding for future generations. What's more, our research has shown that the public are just as keen to understand more about the experiences of our veterans from recent conflicts as they are from stories of life during the Second World War."
Veterans' Voices is a further addition to Poppyscotland's ever-expanding learning resources for young people. The project will feature prominently on Bud, the charity's mobile museum, which reaches more than 30,000 individuals through school visits and public events every year.
The films are also a core component of the VE Day 75th Anniversary digital resource, which has proved especially popular with those home schooling during the current Covid-19 lockdown. The videos will help the public to develop a better understanding and engage with veterans, and have greater appreciation of more recent and less well-known conflicts.
To watch the first three Veterans' Voices stories, please visit:
Notes to Editors
For further information and all media enquiries, please contact David A. Findlay, PR Manager at Poppyscotland, on 079797 35611, or email at d.findlay@poppyscotland.org.uk.
Higher quality images and 12MB screen-grabs are available, too.
Please note: These films being free to embed in online news stores, but please credit Poppyscotland.
The hashtag for the project is #veteransvoices
Poppyscotland provides life-changing support to the Armed Forces community. Money raised from the Scottish Poppy Appeal and Poppyscotland's year-round fundraising enables them to deliver support to members of the Armed Forces community in Scotland by providing tailored funding and assistance. The charity also funds services in advice, employment, housing, mental health, mobility and respite. Please note that we are known as "Poppyscotland", and not "PoppyScotland" or "Poppy Scotland". For more information, please visit us at: www.poppyscotland.org.uk.