One of Scotland's top cycling events, which has already raised almost more than £200,000 for Scotland's leading Armed Forces charity, returns to East Lothian for a sixth time later this month. The Poppyscotland Sportive, which was launched in 2014 and has been voted one of the top three Sportives in Scotland by Sportive.com, gives riders a choice of three routes to suit a variety of levels of experience and fitness. A recent expansion of Poppyscotland's services means the fundraising associated with the Sportive is even more vital this year.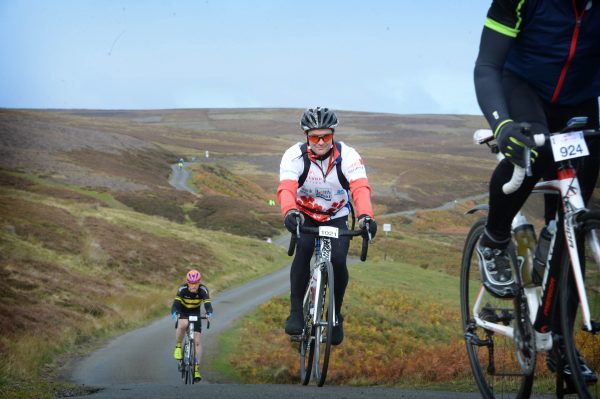 The event, which runs on Sunday 29 September, and is sponsored by Fred Olsen Renewables, is open to everyone with riders able to pick routes at lengths of 45, 66 or 100 miles. All three choices take participants along the beautiful East Lothian coast and then back though its stunning hills and countryside, with the 100-mile circuit also taking riders over the challenging Lammermuir Hills and into the Scottish Borders. A team from Fred Olsen Renewables will also be taking part, along with veterans from Lady Haig's Poppy Factory.
Returning this year is a timed hill climb just past North Berwick, allowing riders to take on a short sharp hill climb and battle it out to become the 'King' or 'Queen of the Heugh'. The winning King and Queen will receive complimentary tickets for the incredible 'Walking with Heroes' concert, in Edinburgh, which features Scotland' best-known military, The Band of The Royal Regiment of Scotland.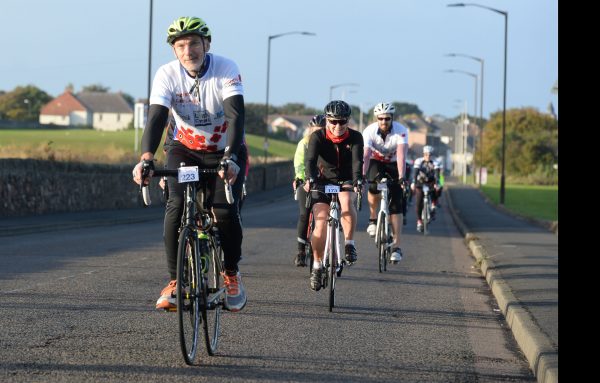 Organiser Katriona Harding said:
"Poppyscotland Sportive has sold out each of the past five years and we are fast approaching that point for this year. With that in mind, we would urge anyone who is interested to register ASAP. It is one of the most important awareness-raising and fundraising events in our calendar and has grown steadily in popularity since it was first launched in 2014.

"Money raised from events like the Sportive has allowed Poppyscotland to launch our new Welfare Support Service, with a dedicated team across the country to help veterans on a local level, including East Lothian and the Scottish Borders. "Our ambition to reach even more veterans over the coming year is reliant on our ability to raise more money. While the Poppyscotland Sportive is great fun, the fundraising our amazing cyclists undertake makes a life-changing difference to the Armed Forces community to ensure that we are behind them. Always."
Katriona added:
"We have had amazing support from both the cycling community, Police Scotland and East Lothian Council over the past few years, helping us grow this event and create a positive and enjoyable experience for all of our fantastic fundraisers."

"Our main aim for the event is to keep pedestrians, residents, road users and cyclists safe. We will have experienced event marshals on the ground managing key route locations during the day, to ensure everyone is safe and that this event to raise funds for Scotland's Armed Forces community is a huge success once again.

"Unlike other large annual events in East Lothian, the Poppyscotland Sportive does not require roads to be closed. Indeed, only a very small stretch of road in Gifford has been set aside for a feeding and watering station which is essential for the safety of our riders. There will be a barrier in place on this road, but will be moved to allow residents in and out."
Best known for running the iconic Scottish Poppy Appeal, Poppyscotland reaches out to those who have served, those still serving, and their families at times of crisis and need by offering vital, practical advice, assistance and funding. The charity believes that no veteran should live without the prospect of employment, good health and a home, and we all have part to play in achieving this.
Jo Allen, Chair of Gifford Community Council, said:
"The annual Poppyscotland Sportive event has become a familiar sight in and around our village and other towns and villages throughout the county. We are always grateful to the organisers for the efforts they make to engage with the community and reduce negative impacts on the roads and village centre, which are much appreciated. We'd like to wish all the competitors well as they raise money for a very worthwhile cause."
To take part in the 2019 Poppyscotland Sportive, or for more information, please contact Katriona Harding, Events Fundraising Manager at Poppyscotland, on 0131 557 2782, or at k.harding@poppyscotland.org.uk, or by visiting www.poppyscotland.org.uk/sportive. 
Notes to Editors
For any media enquiries or to arrange an interview, please contact David A. Findlay,
PR Manager at Poppyscotland, on 079797 35611, or email at d.findlay@poppyscotland.org.uk.
A Sportive is an organised bike ride which follows a planned, sign-posted route, with feed-stops as well as mechanical and medical assistance available during the ride. The Poppyscotland Sportive is a charity fundraising event that starts and finishes at the Prestonpans Community Centre. Around 1,000 cyclists will ride their bikes through the stunning countryside of East Lothian and the Borders. The three Sportive routes take in several towns in East Lothian and the surrounding area, including Prestonpans, Tranent, North Berwick, East Linton, Duns, Gifford, Humbie and Cousland.
Poppyscotland provides life-changing support to the Armed Forces community. Money raised from the Scottish Poppy Appeal and Poppyscotland's year-round fundraising enables them to deliver support to members of the Armed Forces community in Scotland by providing tailored funding and assistance. The charity also funds services in advice, employment, housing, mental health, mobility and respite. Please note that we are known as "Poppyscotland", and not "PoppyScotland" or "Poppy Scotland". For more information, please visit us at: www.poppyscotland.org.uk.