We are pleased to award a £65,000 grant to The Not Forgotten to fund entertainment and recreational events for sick and wounded Army veterans.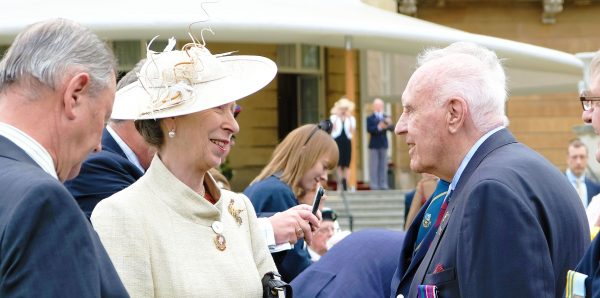 Many wounded veterans have been deeply affected by lockdowns and restrictions during the pandemic, which have led to many experiencing personal loneliness and social isolation. Forces charities such as The Not Forgotten saw a significant increase in requests from veterans needing help and support; many of them miss the friendship and camaraderie they enjoyed during their years of military service. The charity provides social opportunities to help them develop new social contacts with like-minded colleagues and improve their mental wellbeing.
Our grant will go towards providing entertainment activities, including two Royal parties at Buckingham Palace and St James's Palace, for injured Army veterans and serving personnel.  These special events are part of a wider programme of support to the charity's 10,000 beneficiaries every year.
James Stopford, Chief Executive of The Not Forgotten, said:
"Throughout the year, The Not Forgotten hosts many events for injured, wounded and sick veterans across the country. Our mission remains the same today as it did 102 years ago: to improve physical and mental health while promoting a sense of community amongst the Armed Forces. We simply wouldn't be able to do what we do without the support of ABF The Soldiers' Charity, and we are incredibly grateful for all that they do. It's a partnership that I am hopeful will continue for another 102 years, at least."
Brigadier (Ret'd) Peter Monteith, Chief of Staff at ABF The Soldiers' Charity, added:
"The recent pandemic has left many feeling lonely and socially isolated. The Not Forgotten provides a generous service to help restore dignity, confidence, and independence to veterans by helping them to develop new social connections and friendships. Our charity is delighted to provide this donation to its work."