Cobseo Member PTSD Resolution, a leading charity providing mental health and trauma treatment for UK forces' veterans and their families, announced key leadership changes following the Trustees' meeting on 28 February 2023.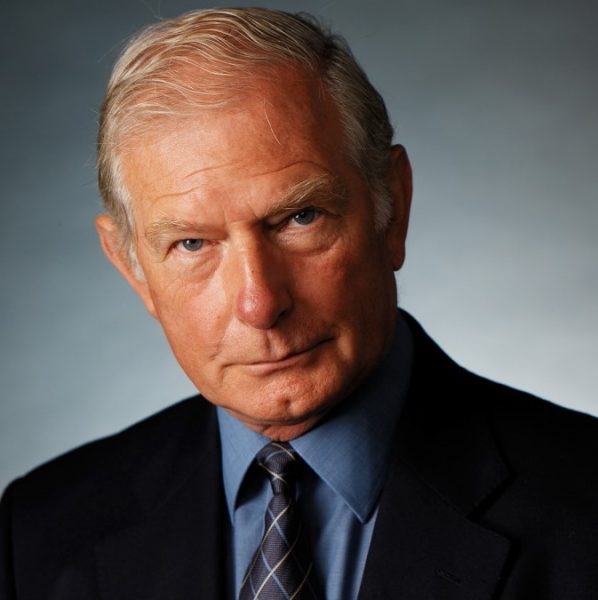 Charity co- founder Colonel Tony Gauvain (Retired) will step down as CEO, effective from 17th April, whilst retaining his role as Chairman of the Board. Charles Highett will take on the responsibilities of CEO, in addition to his current role as Financial Director.
As Chairman, Tony Gauvain will oversee the running of the charity and provide support to the new CEO. While stepping back from day-to-day involvement, Tony has generously agreed to remain engaged in specific projects as needed, working closely with Charles.
Co-founder Piers Bishop has agreed to serve as Deputy Chair, stepping in to support the Chairman when required. The charity is also actively seeking a new trustee to take on the role of treasurer and to support Charles in the finance area.
The Trustees expressed their profound gratitude to Tony for his exceptional work in establishing and running PTSD Resolution since 2009. They acknowledged the reassurance from Tony that he will continue being an integral part of the team at PTSD Resolution.
Charles Highett praised Tony's extraordinary contributions, stating,
"Tony has made an invaluable impact on PTSD Resolution and the welfare of UK forces' veterans and their families."
Since co-founding PTSD Resolution in 2009, Tony Gauvain has led the team, working tirelessly to provide mental health and trauma treatment for veterans, reservists, and their families. Under his leadership, the charity has treated over 3,600 veterans and their families, offering prompt, local, and accessible therapy nationwide. Tony has been dedicated to the cause and the community he serves, earning recognition and praise for his unwavering commitment.
With these leadership changes, PTSD Resolution remains focused on its mission to provide vital mental health support and social services to the UK armed forces community, striving to make a significant difference in the lives of those it serves.
Profile: Colonel Tony Gauvain (Retired) – A Journey from Military Service to Mental Health Advocacy
Colonel Tony Gauvain (Retired) is a dedicated mental health advocate with a mission to support the well-being of veterans and their families. Having served with the 1st Battalion of The Cheshire Regiment, he retired from the army in 1992 and embarked on a new journey.
After working in the IT industry for ten years, Tony was motivated to alleviate the mental suffering he had witnessed among veterans and bereaved families from the Ballykelly terrorist incident in 1982.
Searching for an effective therapeutic treatment to help veterans, Tony discovered Human Givens (HG) therapy. He earned a diploma in HG, treated several clients, and became a full-time therapist.
Tony chose HG therapy due to its brief and effective nature, enabling individuals to resolve various mental health issues and regain control of their lives. In cases involving traumatic events, the therapist helps the client calmly integrate the memory, allowing them to move on from any depression or fight-or-flight response triggered by the memory or related reminders.
In 2009, Piers Bishop, a fellow HG colleague, approached Tony with the idea that HG therapy could benefit forces' veterans affected by military trauma. At the time, military trauma was increasingly recognised in the media, particularly for Falklands Islands veterans. Tony and Piers saw that existing service provisions were failing, and saw HG as an effective solution.
The duo decided to set up a pilot study using HG therapy on the 25th anniversary of the Falklands conflict, working with the Falklands Veterans Association. The successful pilot demonstrated that HG therapy could effectively de-traumatise a veteran, leading Tony and Piers to establish PTSD Resolution, a charity delivering trauma treatment to veterans, reservists, and their families.
Today, PTSD Resolution operates through a network of 200 HG therapists across the nation, connecting veterans who need help with a local therapist, usually within days. It offers centralised processing of inquiries, appointment management, and reporting. The HG methodology proves ideal for its brief and effective nature, without requiring veterans to discuss the traumatic incidents, preventing potential re-traumatisation.
Colonel Tony Gauvain's journey from military service to mental health advocacy showcases his unwavering dedication to supporting veterans and their families in overcoming trauma and regaining control of their lives.