Residents at Broughton House Veteran Care Village in Salford have been cheered during the lockdown with letters from pupils at a high school.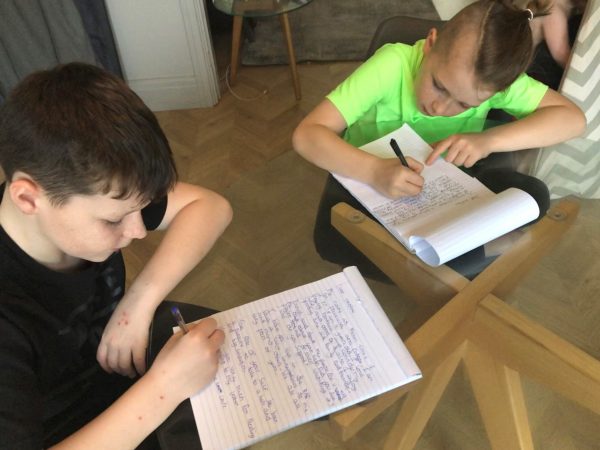 Prestwich Arts College's school council has picked Broughton House as its chosen charity and has raised hundreds of pounds so far through a variety of activities, including a recent at-home sponsored silence.
Head teacher Rachel Evans devised the letter-writing scheme as part of the students' home-schooling routine.
Students were each assigned a 'pen pal' at Broughton House to write to from home, with the letters being delivered in batches.
Mason Jones of year seven drafted in his younger brother Jackson to help write to Andrew Hewitt, Broughton House's longest-serving resident, who served in the RAF.
Mason said:
"I really enjoyed writing to Andrew because I know residents can't see friends or family at the moment – I wanted to see how they are and not to feel lonely.

"I got my brother involved because the more letters we could send, the more we could make them happy. We focused on thanking the veterans for everything they've done for us and our country, as well as letting them know how proud we are of them."
Year 11 student Eman Rashid went the extra mile with her letter to Tom Stott, who also served in the RAF. She turned her letter into a greetings card with images that related to Tom's service in the armed forces.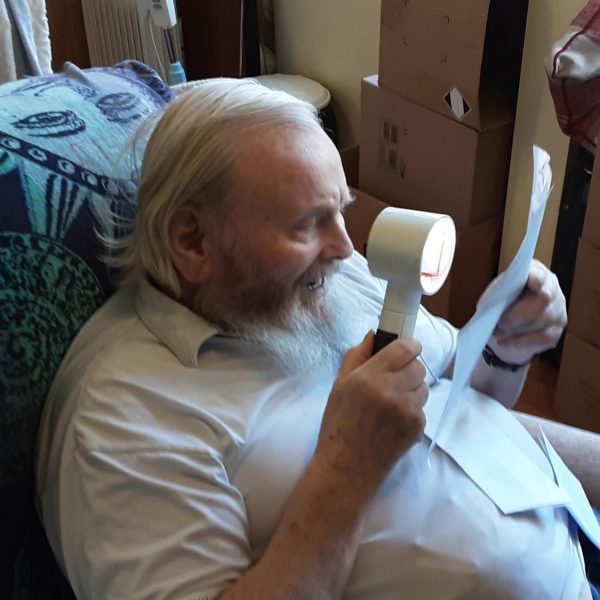 She said:
"I wanted to make Tom feel recognised for what he accomplished and what he did for our country while in the RAF. It took me a couple hours to think of what I was going to make, because I wanted to write a letter but also make a card for him.

"I took my time figuring out what I was going write because I wanted him to read my letter and feel like it wasn't from a stranger but from someone who cared. I focused my letter on raising Tom's spirits – I really wanted Tom to feel special and to put a smile on his face."
Fellow Broughton House resident Joan Jones was so moved by her letter, she penned a reply to Reece Toole in year seven.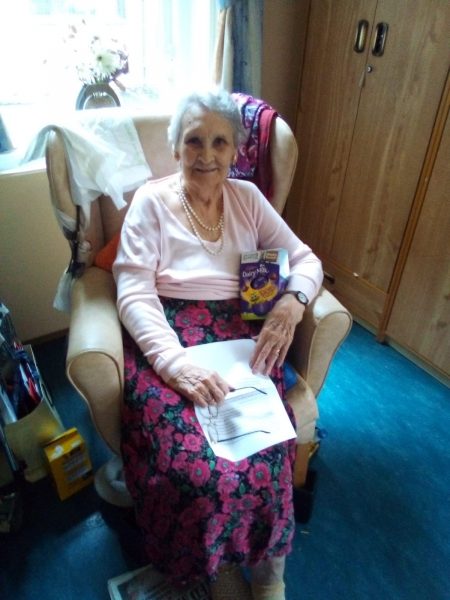 Joan was in the Women's Auxiliary Air Force, joining when she was just 18 years old. She served her country during World War II as a teleprinter and was responsible for sending messages to secret agents in France.
Laura Carr, community and events fundraiser at Broughton House, said: "It means the world to know that we have continued support for our veteran residents from all the staff and students at Prestwich Arts College. The letters brought many smiles to their faces and strengthened the growing bond we have with the school.
"The relationship enables our residents to get to know and understand the local community more, and feel reassured that there's a lot of love and support out there for them – it's incredibly uplifting during these strange times.

"The kindness that staff and students at Prestwich Arts College have shown is a great boost to all concerned at Broughton House and we cannot thank them enough.

"Seeing the younger generation so enthusiastic about our veterans is really heart-warming. Funds raised by the school are essential to the veterans in our care and will help ensure we can continue to care for those who served us."
Broughton House is being transformed into the UK's first Veteran Care Village in a £15m redevelopment. Once completed, the two-acre site will feature a 64-bedroom care home, up to 30 independent living apartments, a military support hub, a memorial park and landscaped gardens with a bowling green and bandstand.
To contribute to Prestwich Arts College's fundraising for Broughton House, visit www.justgiving.com/fundraising/prestwich-arts-college
For more information on this story, contact Rhys Edwards, fundraising and marketing manager at Broughton House, via rhys.edwards@broughtonhouse.com or 07368 266823. For more information on Broughton House, visit www.broughtonhouse.com