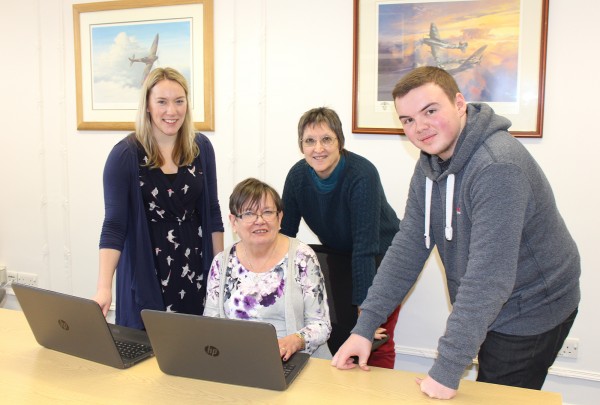 The Royal Air Forces Association has donated three laptops to the RAF Widows Association, which will allow the organisation to keep in better touch with members, while ensuring their personal data is kept securely.
Rory O'Connor, Director of Welfare and Policy at the RAF Association, said: "The RAF Association is here to help members of the RAF family in a variety of ways – sometimes it's financial, sometimes emotional and sometimes that help is practical. By providing three new laptops and a training session on how to make the best use of them, we will help the RAF Widows Association keep those who have lost loved ones in touch with what the charity is doing for them.
"The training also encompassed best practice in data protection, to ensure that all personal data continues to be stored securely and appropriately."
Jane Lloyd, Chair of the RAF Widows Association, said: "We understand how important it is for any information we keep to be appropriate and secure, so to have dedicated laptops for the Chair, Treasurer and Secretary roles will be invaluable for us.
"The laptops will be used for contacting our members, we have around 280, also for communication with the RAF Association, RAF Community Support and other partner organisations. These will also be useful for when we are organising our events and keeping them updated on activities other organisations are organising, for example Remembrance weekend or visits to war memorials."
ENDS
PHOTO CAPTION: L to R Jenny Gammon (RAF Association), Jane Lloyd and Penelope Nicholls (RAF Widows Association), and Sean Corcoran (RAF Association).