The well-known motoring event, Rally for Heroes, has announced its final European rally event after supporting SSAFA, the Armed Forces charity for the last eight years.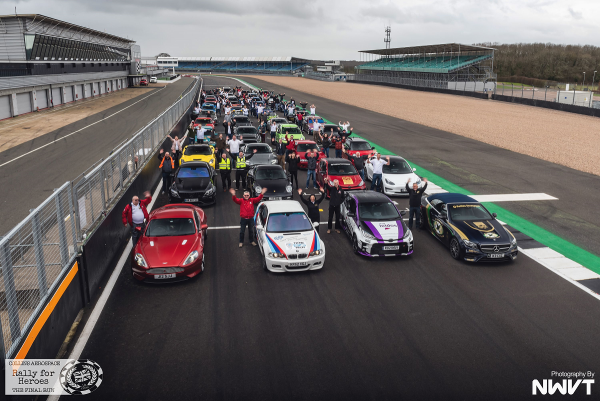 Rally for Heroes has raised over £470,000 for SSAFA since 2014 and hopes that their last rally won't disappoint, with the aim to raise another £140,000 for the UK's oldest national tri-service military charity.
The rally will begin on Wednesday 10 August at Dover Castle and will finish in Paris with every five miles covered representing the life of a serviceman or woman who died during the Afghanistan conflict.
This means a total round trip of 3,000-miles travelling across Europe through countries such as Germany, Czech Republic, Slovakia, Hungary, Austria, Italy, Switzerland, and finally France, with 120 fundraising participants in 60 cars.
Mick Clark, Organiser for Rally for Heroes said,
"We have held a memorial on every trip remembering all those who lost their lives in Afghanistan, which acts as a poignant reminder to us all why we're there".
Earlier this year, SSAFA were invited to attend 'The Silver Gathering' at Silverstone racetrack where RALLY FOR HEROES supporters enjoyed presentations from various members of the SSAFA team; Sir Andrew Gregory, SSAFA's CEO who talked about how their support was so vital to SSAFA's work.
Also present was Lisa Shattock, Director of Marketing Communications and Lizzie Rossiter, Senior Events Officer, who explained how the RALLY FOR HEROES teams would be supported in their awareness and fundraising activities. In addition, the RALLY FOR HEROES participants heard the emotional story from Gina Allsop, a SSAFA beneficiary, about how she was helped by the Charity and the difference that their financial contributions would make to so many lives.
Lisa Shattock, SSAFA's Director of Marketing Communications said,
"Whilst the weather at Silverstone was wet and windy, this didn't dampen the enthusiasm of this fantastic group of RALLY FOR HEROES fundraisers. This European rally was originally due to take place in August 2020, due to Covid it's been postponed several times, they are so motivated and passionate, not only for their amazing Rally cars and this unique event, but also committed to raising awareness and funds for SSAFA. We really are truly overwhelmed by their support and look forward to helping them to smash their target of £140,000 this year!"
For more information visit rallyforheroes.com