British Army Consultant Trauma and Orthopaedic Surgeon Lieutenant Colonel Ben Caesar is leading a unique challenge for SSAFA this Armed Forces Day (Saturday June 25): a "tab" around all five military memorials in Brighton and Hove.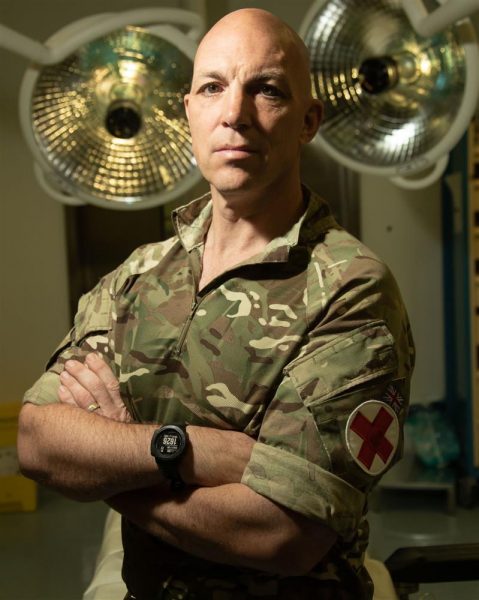 In military, specifically British Army, parlance, "tab" is an acronym for "Tactical Advance to Battle" – a fast-paced walk from A to B, or in this case, A to E from the Chattri Memorial to the Brighton War Memorial on Old Steine. All those taking part should muster at 10.30am with step off at precisely 11am and an estimated end time of 1.15pm.
Explaining some of the reasons for this fundraising tab, the Royal Army Medical Corps surgeon said:
"In this Jubilee year and 40 years since the Falklands War, this tab is my way of marking Armed Forces Day in Brighton.

"It's a way of remembering the sacrifice and service of serving personnel and veterans, raising awareness of the Chavasse Clinic at University Hospitals Sussex Foundation Trust, and raising money for SSAFA, which has been one of many supportive charities for the Sussex veteran patients who attend the clinic."
Lt Col Caesar, 50, who served three years in the Reserves before transferring his commission to the Regular Army seven years ago, will be completing the 11-kilometre walk in combat gear including body armour with ballistic plates, and carrying a full daysack.
However, he said that carrying added weight is optional, and that anyone with a reasonable level of fitness can take part.
Lt Col Caesar, who serves in 16 Medical Regiment, added that if the whole distance is too much for some, then people can join the group for the home stretch of just over a kilometre along the seafront in Brighton, which is flat, and takes in the Hove, Boer, and finally Brighton War Memorials.
Pre-registration for this fundraising tab is not required, and participants can turn up on the day at the Chattri Memorial. Donations to SSAFA – which, at 137 years is the UK's oldest tri-service charity – can be made at justgiving.com/ssfasussex.
To learn more about the charity, to volunteer, or to seek support, visit ssafa.org.uk/sussex.