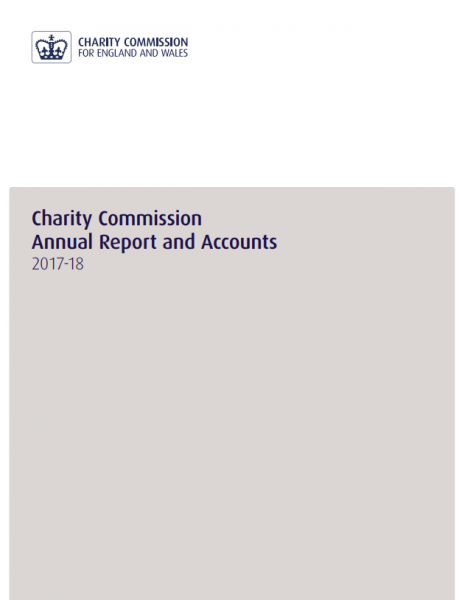 The Charity Commission has published its Annual Report and Accounts for the 2017-18 financial year.
The report sets out the work the Commission has undertaken in 2017-18 to meet its strategic aims to protect charities from abuse and mismanagement, enable trustees to run their charities effectively, encourage transparency and accountability, and serve as an efficient and effective regulator.
This report tells the story of a more confident, risk-led, proactive, and efficient regulator – a transformation that was recognised by the National Audit Office in November 2017 – but also highlights significant pressures on the Commission's resources as demand on its services increases.
Charity Commission Annual Report and Accounts 2017 – 2018.