Every November for over thirty years Alec Borrie, 96, from Slade Green has attended the Field of Remembrance at Westminster Abbey, sadly this year will be very different.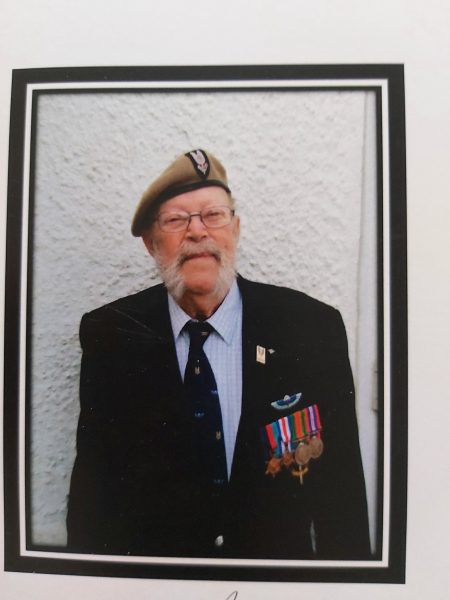 Every November since 1928, the Royal British Legion has established a Field of Remembrance in the grounds of Westminster Abbey.  The field is a sea of remembrance crosses with scarlet poppies – a symbol of remembrance and a tribute to the memory of ex-Service men and women. For decades, 1st SAS, WWII veteran Alec Borrie has been part of this event, which includes a service to "remember those who gave their lives in the conflicts of time that we might enjoy freedom and peace."
Sadly, the pandemic restrictions mean that the annual events have had to be dramatically scaled back and for the first time in years Alec will not be with his friends from the SAS on this important occasion.
Alec Borrie, said,
"Every November for over thirty years I have travelled to London on the Thursday before Remembrance Sunday to attend the Field of Remembrance. On this special day I meet up with friends and after a representative of the Royal Family has been to the Field to meet service men and wone and pay their respects to those we lost  I go to the Cloisters for a service where the names of all the SAS who have died are read out. Afterwards we go to the SAS barracks for a lunch and after a couple of drinks and some fabulous food I leave at about 4pm. Sadly this year I will not be able to attend I am very very disappointed, as I am not sure, due to pandemic restrictions,  how I will be able to mark this important date this year."
Dick Goodwin, Vice President, The Taxi Charity for Military Veterans, said,
"The Taxi Charity for Military Veterans charity has delivered a special Remembrance Day card to remind  all the veterans we support that we will be thinking of them and we sincerely hope that next year they will be able to pause and remember the friends who didn't return in the more usual way."
To find out more about the Taxi Charity visit www.taxicharity.org