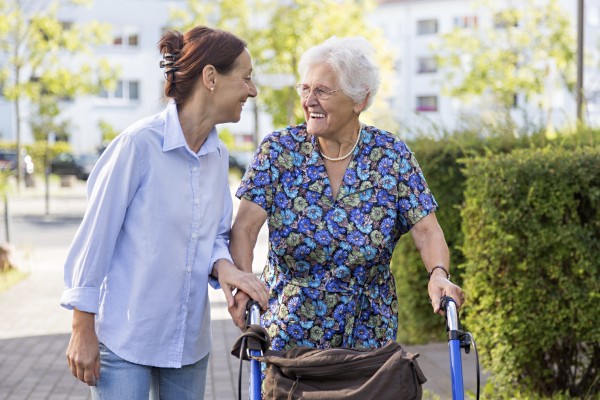 (North and west Wales, Shropshire, Liverpool and Cheshire)
27 July 2017
Lonely RAF veterans will benefit this August when seven Rotarians from North Wales and parts of North West England complete their befriending training with the Royal Air Forces Association.
With more than half of the UK Armed Forces veteran population aged 75 or over,[1] relationship/isolation issues affect approximately 170,000 RAF veterans, with 85,000 of them specifically experiencing loneliness.[2]
The RAF Association is introducing the new befriending service across the UK to provide much-needed support and companionship to these thousands of RAF veterans. It pairs a veteran with one of the Association's trained volunteers for a visit and chat, giving veterans the chance to share their RAF experiences, and ensures that their contribution will not be forgotten. The new partnership with Rotary International in Great Britain and Ireland builds on many existing links between the two organisations:  many Rotarians have served in the forces, or come from families who have served and many RAF Association members are active Rotarians.
Research earlier this year by the Royal Air Forces Association showed that less than one in five (19%) adults think UK military veterans are well looked after.[3]
The charity is also concerned that less than a quarter (23%) of the population have seen, read or heard something about the issue of loneliness among armed forces veterans.
Amanda Watkin, General Secretary at Rotary in Great Britain and Ireland said, "Like the RAF Association, we are an international family of people whose common goal is to help others. We see this befriending project as an important part of our drive to help communities through our volunteer work and help make people's lives better. And who deserves support more than our forces veterans?"
"If this pilot partnership works out well, we will discuss with the RAF Association whether we can help them expand it across the Rotary network in the UK."
Rory O'Connor, Director of Welfare and Policy at the Royal Air Forces Association, said:
"Our partnership with Rotary is a welcome boost for our befriending which will help us give invaluable welfare support to the RAF family. Like so many of our volunteers, we hope that the first seven Rotary befriending volunteers get as much out of this as they will bring to the veterans."
To volunteer or if you know an RAF veteran who would benefit from this scheme, please call 0800 0182 361 or visit www.rafa.org.uk/befriending.
ENDS
Notes to editors
Media contact details
Annie O'Brian, Press and PR Manager, RAF Association, Leicester – – 0116 268 8760 or 07867 591057.
Photograph:  stock shots of the RAF Association's befrienders are available from the contacts above.
About the RAF Association befriender training:
The RAF Association is proud that its befriender training is Quality Marked by AIM Awards.
About the Royal Air Forces Association
The Royal Air Forces Association (or RAF Association) is a membership organisation and registered charity that provides welfare support to the RAF family.
The Association recognises that RAF personnel and their immediate families dedicate their lives to their country, and we believe that such a sacrifice should not result in suffering, poverty or loneliness.
Whether it's an injured airman fighting to get back on his feet, a young child missing their parent away on overseas operations, or a World War II veteran needing a shoulder to lean on, we are here to help all generations of RAF personnel and their families.  We also support serving families if they need us.  We give practical, emotional and financial support.
Our membership of more than 65,500 includes serving RAF personnel, veterans and members of the public who want to show their support for the work that we do.
Across the UK in 2016 the Association carried out 13,800 home visits, helped tell thousands of bedtime stories to children whose parents were away on operations, and gave tailored holidays to 2,500 RAF veterans, widows and family at our Wings Break hotels. Our support ranges from simply providing conversation and friendship to preparing and submitting application forms for financial assistance.
Charity numbers: 226686 (England and Wales), SCO37673 (Scotland).
About Rotary International in Great Britain and Ireland:
Rotary International in Great Britain and Ireland is a membership organisation where Rotarians use their skills and their time to improve the lives of others while having great fun in the process. There are approximately 1,750 Rotary clubs across Great Britain and Ireland, with around 48,000 members. Rotary is open to anyone aged 18 and upwards from all walks of life, all that is required is a positive attitude and a sense of adventure. Rotary International was founded in 1905 in Chicago and is now the world's largest international service organisation with over 1.2 million professional men and women as members. There are 35,000 clubs in more than 200 countries and geographical areas.
[1] Veteran statistics from Ministry of Defence, Annual Population Survey: UK Armed Forces Veterans residing in Great Britain
[2] Royal Air Force Benevolent Fund, Meeting the Needs of the RAF Family, 2015
[3] npfSynergy survey, 1,000 UK adults (16+) – data collected October 2016