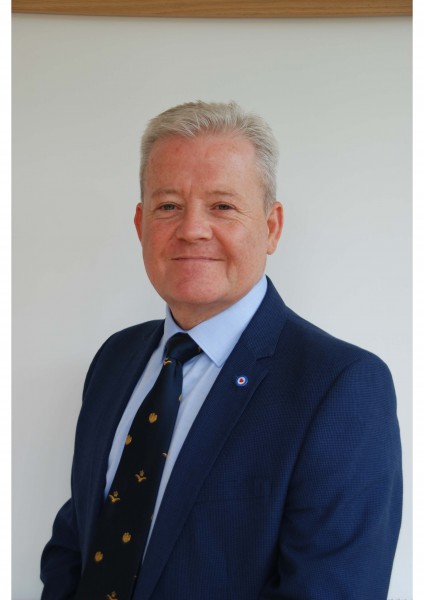 The Royal Air Force Benevolent Fund, the RAF's leading welfare charity, is pleased to announce that John Trampleasure has joined its senior leadership team as Director of Fundraising and Communications effective Monday 2 October.
John has led an exciting 25-year career in fundraising and communications within the third sector, working for organisations such as Shelter, World Animal Protection and most recently, Ambitious About Autism.
In his role, John will lead a team of more than 30 staff across RAF Benevolent Fund headquarters and regional offices as the organisation gets ready to roll out a new three-year strategic plan led by new Controller Air Vice-Marshal David Murray, who joined the Fund last year.
Air Vice-Marshal David Murray said: "We are delighted to welcome John to the RAF Benevolent Fund. I am confident that his passion for and experience in the voluntary sector will help propel our fundraising and communications efforts forward. With so many brave men and women serving in the RAF, we have a duty to support them whenever they need it. John and his team will help us to spread that message further so that we can help more people, while also raising the vital funds to do so."
On his appointment, John Trampleasure said: "Next year is a major milestone for the Royal Air Force as it marks its centenary. I look forward to being part of the team at such an exciting time and helping to continue the Fund's great work in supporting our brave RAF personnel and veterans."
John replaces Group Captain Mike Neville, who left the Fund in April after five years of service.
Ends
For more information and high res images please contact:
Rebekah Sharrock, PR Officer, RAF Benevolent Fund
E: rebekah.sharrock@rafbf.org.uk | T:020 7307 335 | M: 07595 657979
RAF Benevolent Fund: The Royal Air Force Benevolent Fund is the RAF's leading welfare charity. We exist to support current and former members of the RAF, their partners and dependants, whenever they need us. In 2016 we spent £17.6m supporting more than 65,000 members of the RAF Family. For more information visit:  www.rafbf.org Twitter: https://twitter.com/RAFBF