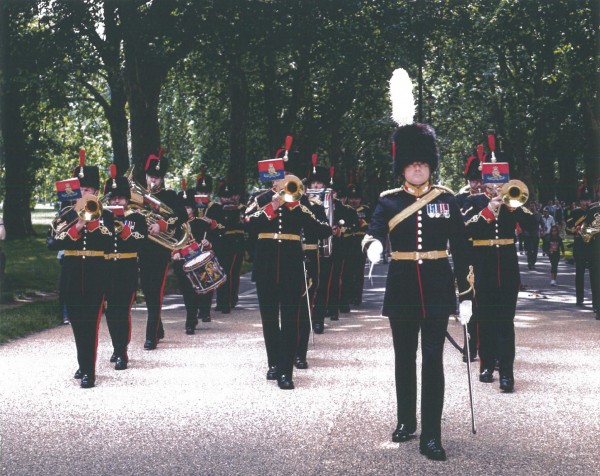 The Chairman and Trustees of the Solihull based charity Troop Aid are delighted to announce that the Royal Artillery Band will be making a special guest appearance at the 2017 Ball.
Tickets are now on sale at £60 each for what promises to be another spectacular occasion on Saturday 7 October 2017.
This year's venue will be the National Conference Centre, home of the National Motorcycle Museum, Coventry Road, Bickenhill, Solihull, West Midlands, B92 0EJ.
Booking forms for the Troop Aid 2017 Ball can be found on the charity's website at www.trooapid.info and should be sent with payment to Troop Aid, 21 Radway Road, Shirley, Solihull, B90 4NR.
All profits from the evening will go towards supporting our injured troops by providing them with the basic essentials in a Grab Bag.
Last year the charity dispatched 1300 Grab Bags to support injured troops in Canada, Kenya, Somalia, South Sudan, Brunei, Nepal, Afghanistan, Cyprus, Northern Ireland, Catterick, Edinburgh, Queen Elizabeth Hospital Birmingham and Brecon Beacons.
Since Troop Aid was formed 11 years ago it has donated over 13,000 Grab Bags to support our injured service personnel.
Ends.
Photograph
The Royal Artillery Band
Additional background information for Editors
Troop Aid Grab Bag
When service personnel are injured either on training exercise or in combat they return to the United Kingdom without their personal effects or clothing.
Troop Aid supplies them with the 'basic essentials' in a Grab Bag.
Items in the Grab Bag include T-shirt and shorts, washing and shaving kit, towel, face flannel, toothpaste, toothbrush, shower mules, socks and underwear.  The charity also makes up Grab Bags for injured female service personnel.
In addition to this emergency pack Troop Aid also supplies on demand to the injured service personnel many other items of clothing and footwear such as tracksuits, hoodies, fleeces and trainers.
A registered charity, Troop Aid's patron is HRH The Prince of Wales.
Troop Aid is funded by donations and receives no government support. Anyone interested in finding out more about Troop Aid and to learn how they might offer support should telephone 0121 711 7215 or go to the website at www.troopaid.info. Donations can be sent to: Troop Aid, 21 Radway Road, Shirley, Solihull 
West Midlands, B90 4NR.
It costs £30.00 to make up one Grab Bag.
Troop Aid – a small charity with a worldwide reach.
Issued by Carolyn McLaughlin
Trustee, Troop Aid
24.08.17