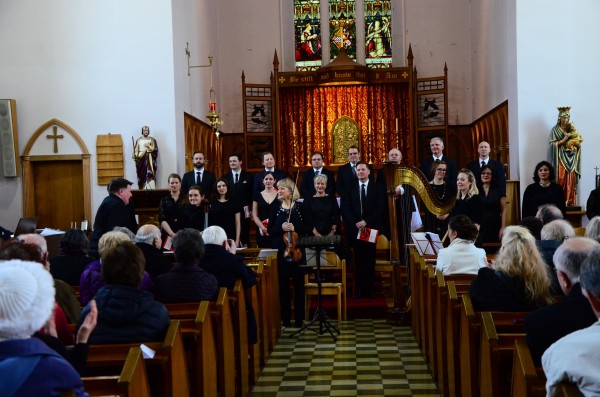 On the 25th February at 4pm Fauré's Requiem and Cantique de Jean Racine were be performed at St Mary's church Arisaig to commemorate the life of Mary McKinnon, a nurse from Queen Alexandra's Imperial Military Nursing Service and the 62 souls who were lost at 4am on 26th February 1918 when HM Hospital Ship the Glenart Castle was torpedoed and sank in the Bristol Channel and those from the village of Arisaig who served in the First World War.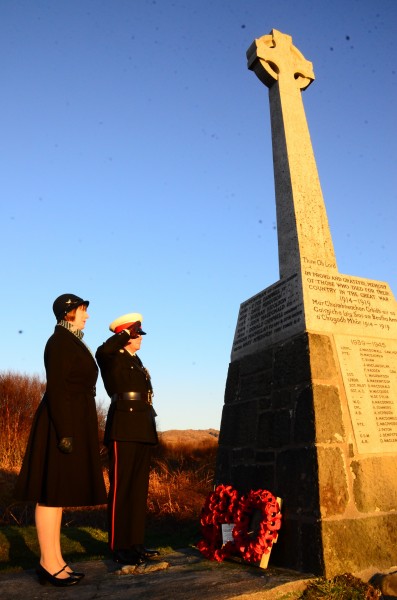 The concert, organised by Mary McKinnon's great niece, opera singer Fiona MacDonald also from Arisiag, was be performed by Singers, including soloists Nigel Boarer and Frances Morrison  who have all sung with Scottish Opera and McOpera (Musicians from the orchestra of Scottish Opera) conducted by John Marshall. Captain Chris McGinley RN and Secretary of Nicola Finlay of the WRNS, association represented the Royal Navy and laid a wreath at the Arisaig War Memorial.
On learning about the life of her great aunt Mary, Fiona was inspired to found the charity Glen Art in order to continue the work of her great aunt in caring for injured servicemen and women one hundred years on.
Fiona MacDonald CEO and Founder of Glen Art and Bravehound said "We believe that the best way to commemorate the lives of those whose lives were lost one hundred years ago, or whose minds were shattered by their experiences during the First World War, is to support today's veterans. The Great War left a generation of widows, orphans and parents who had lost their sons and daughters, and who Wilfred Owen so powerfully described in his poem "Anthem for doomed youth" with the haunting words "each slow dusk, a drawing down of blinds".
"Glen Art is incredibly proud to have been involved in the official Scottish commemorations of the Battle of Jutland, and in many other events and activities commemorating the First World War but this concert in Arisaig is particularly special.
Captain Chris McGinley RN said: "The Commemorations for the First World War have been an incredibly diverse range of events, from the extremely high profile events to the very poignant local ones, but they are all extremely important. Ensuring that the memory of those who gave their lives is preserved and their efforts recognised is the key purpose of these events and it is all the more heartfelt when they involve relatives and descendants of those who did not return. The Royal Navy has supported a number of commemorations since 2014, recognising the bravery and sacrifice of the maritime community in the War. The loss of HM Hospital Ship Glenart Castle was every bit as significant as the losses elsewhere, be they at the Battle of Jutland or off the coast of Gallipoli and I am very happy that we have been invited to attend the commemoration at Arisaig in memory of those who served and lost their lives."
ENDS
Glen Art is a registered Scottish military charity  SC043908 supporting veterans, particularly those with mental health issues. Bravehound is a project of Glen Art providing companion dogs and ongoing training and support.
Based in the grounds of the Erskine Home in Bishopton near Glasgow, Glen Art provides  providing social and horticultural activities, and with their award-winning Bravehound project, providing companion dogs for veterans particularly those with mental health issues.
Glen Art has also been heavily involved in remembering the legacy of the First World War with events including
The anniversary of the sinking of the Lusitania,
organising a German / Scottish school exchange with the Commonwealth War Graves Commission
"Scotland's War" in commemorating the Battle of Jutland,
celebrating the time the Poet Wilfred Owen spent in Edinburgh, including creating show garden in the Gardening Scotland Show again in partnership with the CWGC and Wilfred Owen Association.
This event features on the Scotland WW100 events site:  http://ww100scotland.com/events/
Contact Fiona MacDonald fiona@bravehound.co.uk 07980 631 110