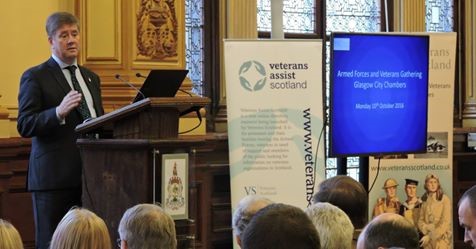 The closing date for submission of applications is 30 November 2017. Organisations are encouraged to bid for funding to deliver projects that offer new or innovative approaches to tackling the issues veterans face, in areas like health, housing and employment.
Around £600,000 of funding, including £240,000 from Standard Life Aberdeen has been made available through the Scottish Veterans Fund in the three years to 2019/20.
As well as one year projects, the fund will again consider multi-year bids of up to two years to support strategic projects.
Further information on the Scottish Veterans Fund is available on the Veterans Scotland website http://www.veteransscotland.co.uk/ along with the application forms.