Seafarers on merchant vessels are currently suffering as a result of the restrictions imposed due to COVID-19. Ship operators are struggling with crew change rotas as many ports on maritime trade routes deny seafarers access to shore-based facilities, including welfare services. Seafarers working on merchant ships face a wide range of challenges and many are thousands of miles from home.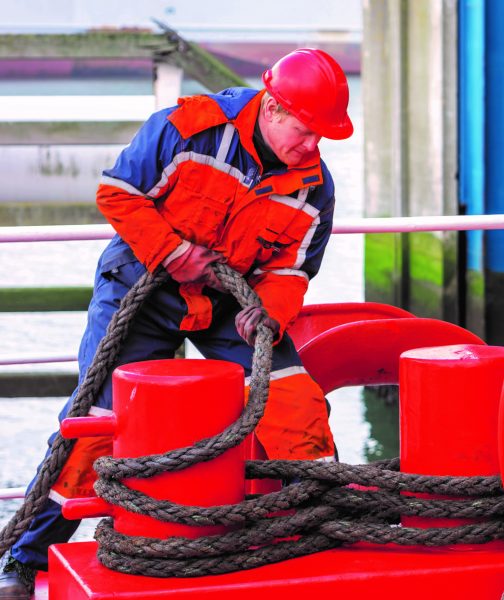 Free advice for seafarers working globally is available from ISWAN*, a delivery partner funded by Seafarers UK. In the UK, seafarers requiring assistance can contact SAIL, a dedicated free Citizens Advice facility that receives an annual grant from Seafarers UK. It provides information specifically for seafarers at a time when other CAB services are likely to be overwhelmed. It is services like these which will need speedy access to funds, as they are inundated with enquiries and requests for help.
British fishers also face unprecedented difficulty as sales to restaurants and export markets have evaporated. As well as providing support to fishers in need, Seafarers UK is pleased to be working towards new innovative services to get fish from ports and harbours direct to consumers, not only helping fishers to sell into new markets, but also supplying a valuable local food source to the nation.
Seafarers UK Chief Executive Officer Catherine Spencer said:
"COVID-19 has put extraordinary strain on seafarers and fishers. We have allocated an initial sum of £100,000 to help those in need during this crisis. We recognise that this is an evolving situation. We are reviewing our long-term response to the impact of COVID-19.

"In addition to providing financial help, Seafarers UK is collaborating across the industry and government to put in place measures to support the wider maritime community, and we have launched an Emergency Appeal. We are working with our expert delivery partners to identify needs and get more funds to merchant seafarers and fishers, to support traditional and innovative ways to support seafarers facing hard times."
Website: www.seafarers.uk
*ISWAN – International Seafarers' Welfare and Assistance Network, phone +44 (0)300 012 4279, email iswan@iswan.org.uk, website https://www.seafarerswelfare.org/
#SAIL – Seafarers' Advice and Information Line, phone 0800 160 1842, email advice@sailine.org.uk, website http://sailine.org.uk/
Notes to Editors
Seafarers – men and women who work at sea – have been identified as 'keyworkers' by the UK Government, as further restrictions are imposed to reduce the impact of the coronavirus (COVID-19) pandemic.
UK sea ports remain fully open for business. Seafarers are responsible for importing half the food we eat in the UK, plus medicines, fuel and other essential supplies.
Seafarers UK is a grant-making charity set up in 1917, during the First World War, that supports delivery partners to provide services for seafarers and their families in need – see https://www.seafarers.uk/about-us/