F4H recently held its second annual Leadership Forum at the Cavalry and Guard's' Club in Piccadilly. It was a hugely informative and entertaining evening with snippets and gems of both leadership and courage from our speakers: Dame Inga Beale (former CEO of Lloyd's of London), General The Lord Houghton of Richmond GCB CBE DL, (former Chief of Defence Staff, and current Constable of The Tower of London), and Captain Sam Shepherd GC RM.  Each had their own views and experiences on what comprises both good and bad leadership – all strictly under 'Chatham House rules'!  A lively discussion with our guests and those attending followed.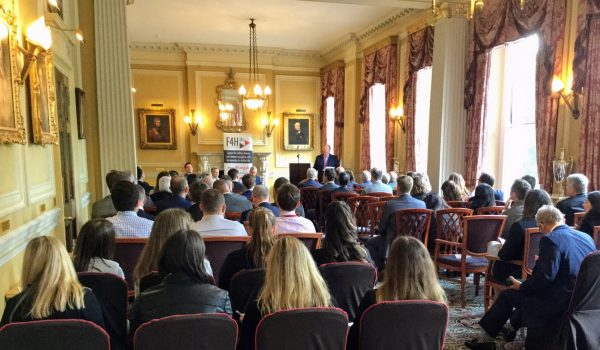 Also on display was a maquette of David Williams-Ellis' D-Day sculpture, commissioned for the British Normandy Memorial overlooking Gold Beach.
Many thanks to the Cavalry and Guard's' Club for hosting us again, to our speakers and to David Williams-Ellis.  Last but not least, thank you to all who attended and helped make the evening a success as well as raising valuable funds for the charity.  Next year's event is already being discussed!